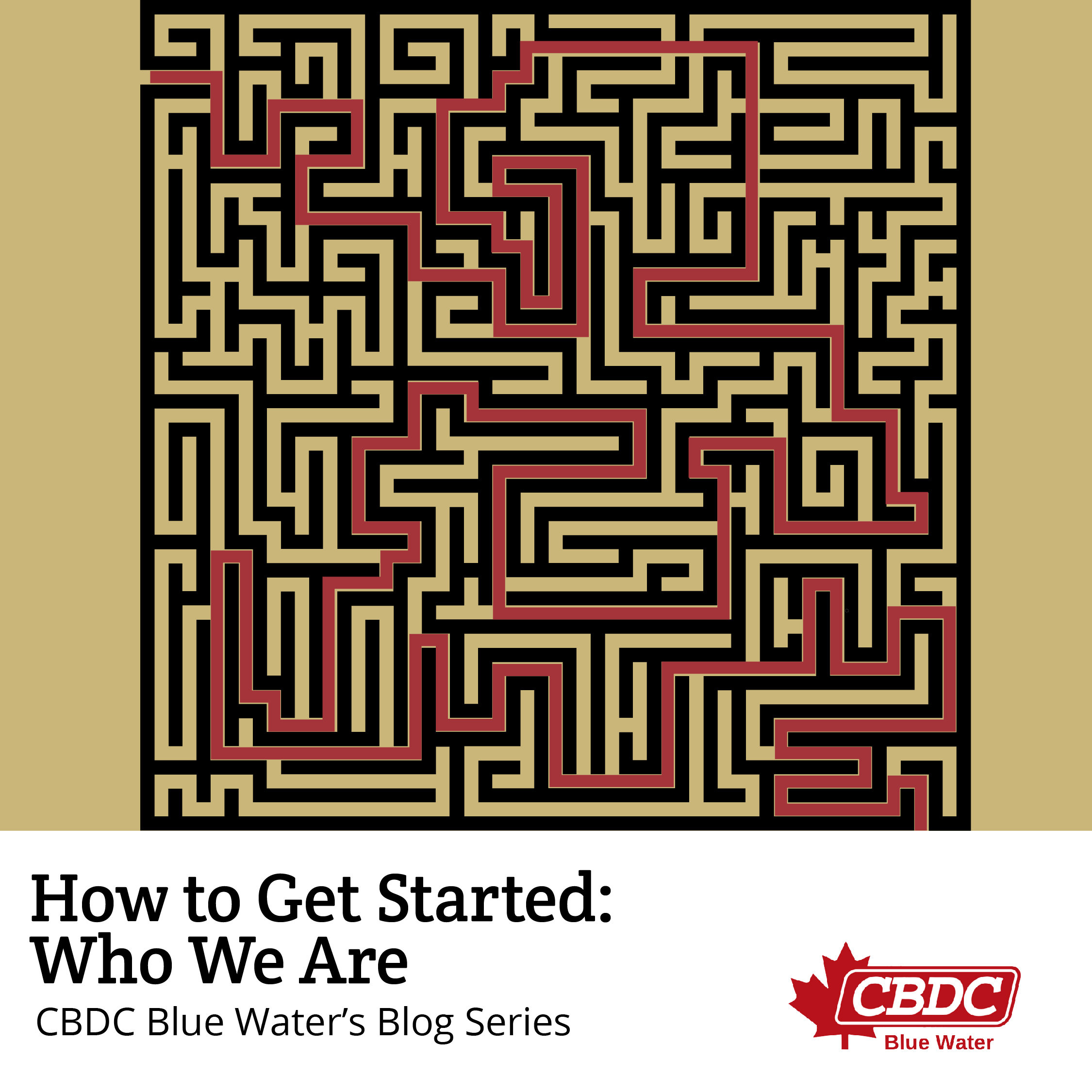 How to Get Started – Who We Are
I work with some amazing people. They understand the business communities in and around Halifax more than I understand most things in life. I am forever inspired by how confidently they know the answers to every question I bring to them, and how ready they are to help me learn about the structures of different organisations. They are experts in the resources available for small business owners. Before I started working at CBDC Blue Water, I didn't know these resources existed. If you feel nervous about getting in touch, my hope is that this blog will help ease your mind. The most important thing to keep in mind is whatever stage you are at with your business, be it just an idea or ten years running your business fulltime, we want you to call. We are here for you to call.
            Over the next few blogs, I want to discuss some of our services in less official language than you'll find on our website and take you through what to expect when applying for our different services or interacting with our staff. I'll start with something a little more general, who we are.
CBDC Blue Water's focus is small business. Our service area is The HRM (excluding Halifax, Dartmouth and parts of Bedford). We focus on improving the economic viability of rural and sub-urban areas. We are not just for start-ups, we are also here for already established businesses, and we offer more than just loans. We have training, counselling and other programs that are accessible to all small business owners. We are a not-for-profit which means, for us you and your business' success is always the top priority. Nurturing your start-up to a point where you can access lending from traditional sources (e.g banks) is considered a win for us. Our Business Development Officers will never try and get you to apply for loans you don't need, or pressure you into services that will not benefit your business.
At CBDC Blue Water our Business Development Officers also offer business counselling, this means they will help you through the process, whatever that process may be for you. Alayne Jackson is our Senior Development Officer. When I asked her what she thought were important points to include in this blog, she said something that I think shows how we differ from a lot of other loaning agencies. That is, that when a client first contacts her, she looks to all of our partners, all of the resources and makes every connection she can. We are also an information hub, and if our services are not the best ones for you, we can show you which services from other organisations are more suited to you needs. Additionally, with a lot of other loaning agencies support stops after the loan is approved and dispersed, at CBDC Blue Water we view the approval as just the beginning of our relationship. The invitation to call us anytime remains and we will continue to reach out to you when we learn of training opportunities or programs that will help your business.
You don't have to be ready to make the first call, just curious. Our two development officers, Alayne and Jennifer, have overseen the creation and expansion of hundreds of businesses and not everyone who reached out to us has had their entire business plan ready to go and all of the details worked out.
In my past blogs I mentioned, how entrepreneurship can at times feel lonely. CBDC Blue Water, or whatever CBDC is in your area could be helpful. Reach out ask the questions you want to ask, let us give you the answers we have, and help you find the ones we do not.