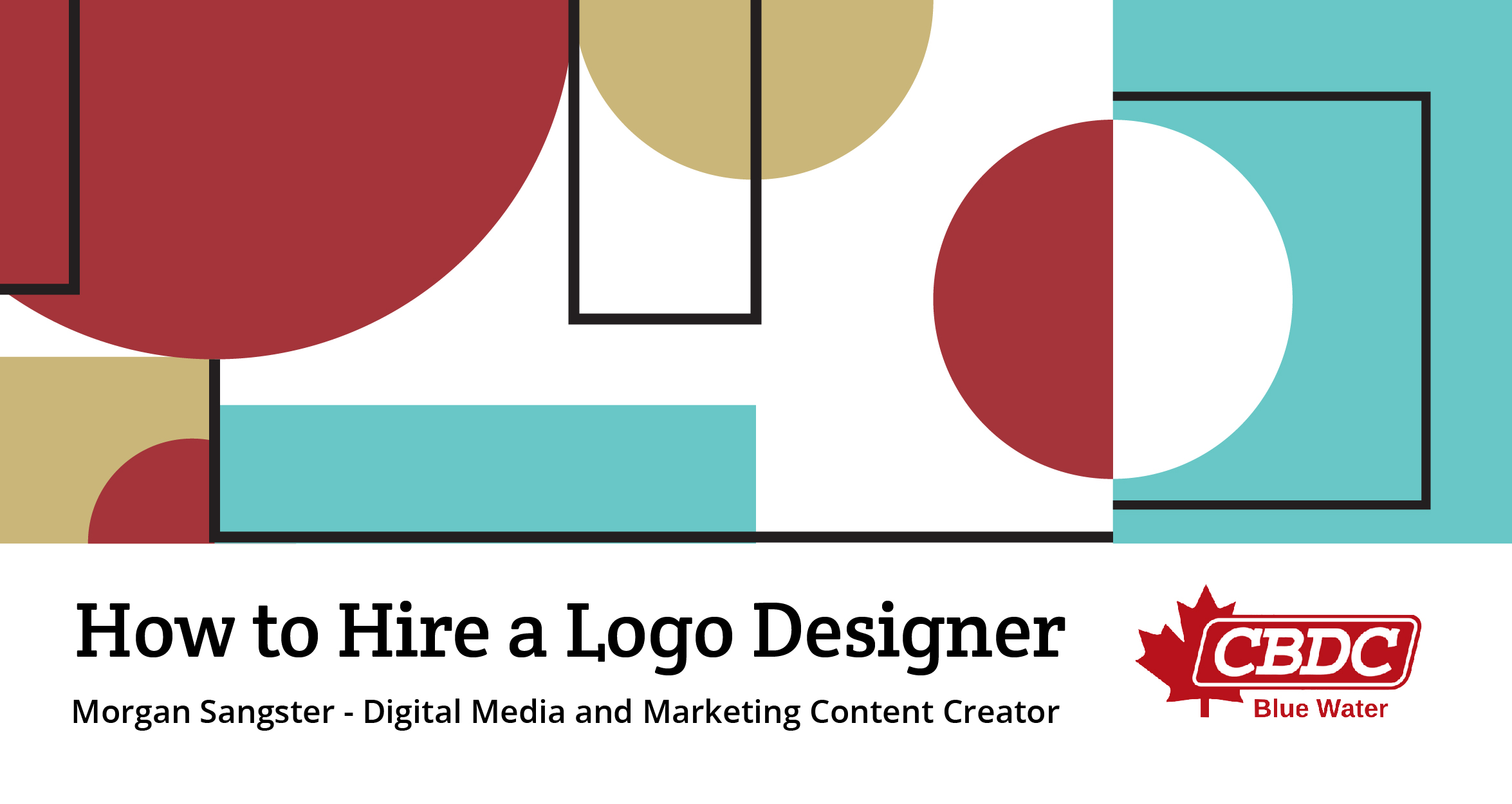 How Do You Hire a Logo Designer? - Blog #1
Hello! I've worked with CBDC Blue Water since July of last year and had the pleasure of meeting small business owners across the HRM. A question I have been asked a few times when talking about branding, is how to hire someone to design a logo. If this is something you have asked yourself, read on.
Even as a student of graphic design, I don't know the definite answer to this question. It happens in steps, and there are a lot of options of where to purchase a logo. You have to do what's best for your business and fits your budget. If you are going to spend money on only one part of your branding, spend it on the logo. It is essential to your identity. There are free logo design websites, pre-designed stock logos, freelancing platforms, graphic designers and design agencies. I believe (and I may be bias given my area of study) that the best option is to hire a graphic designer.
The HRM has so many talented graphic designers that can help you propel your business forward. Whether you are just getting started on the foundations of branding your business, looking to modernise your brand, or looking to change the look of your business altogether, you can find what you need right here in our little province.
I always stress the importance of a business having a good logo. It is the face of who you are and what you do. The saying, first impressions are everything applies to logos. If you have a logo that is dated, illegible, too common, or unrelated to your business you are more likely to lose potential clients to competition. You want your logo to represent your business but also stand out. Colours influence the way people perceive your business, certain images or mascots can give clients insight into what you do, and of course, there are trends in design that will make your logo look modern and professional.
So, where and how do you find a good graphic designer? The short answer is, if you don't know any, then you can find one online. Google is a good place to start, search graphic designers in your area. Most established designers will have a portfolio website and google will tailor your results to match your location. Do not stop at the first few options or on the first page, shop around and look at each designer's work carefully. Then, save a few that you like and reach out to them for a quote. If the quotes don't fit your budget, it's okay, you will find someone who does great work and is affordable, just keep looking.
A lot of designers also have portfolios on social media sites, especially Instagram and Facebook, doing a search there may yield you some different results. Dribble and Behance are more sites to check out, they are known as the social platforms for creatives and designers.
Networking other ways can also help you find a designer, if you have friends who are business owners and you like their logo, ask them who made it. Attending events hosted by local business associations, Graphic Designers of Canada (GDC), or other business-related events may also help you meet graphic designers or at least meet more people that can put you in touch with one.
There are also sites like Upwork, Fiver, Guru etc. that allow people to hire designers. Logo design is a popular product on these sites, and you'll have access to hundreds of options that span the globe. When using these sites beware of copyright infringements and stolen work. Read reviews carefully. Some of these sites will limit the amount of communication you can have with the person you hire, and you risk wasting money on a logo that may not suit your business. However, there are a lot of talented designers working on these sites and if carefully navigated this may be a good option for you. 
There are probably some points I haven't touched on, but I hope it helps you get started! Hiring a designer doesn't have to be scary, and investing in your brand early in your business, can often save you money down the line. A strong logo is integral to your business, it adds legitimacy, intrigue, and context to the clients that are seeking you out. Being recognisable will always be a part of your growth. If you have any questions about how to hire a graphic designer, or what to ask for when you do find someone to hire, I'm happy to chat.
My email is morgan.sangster@cbdc.ca and I would love to talk branding with you.