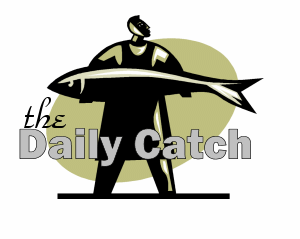 Daily Catch Restaurant
Hedderson's Store
112 Main Street
St. Lunaire-Griquet, NL A0K 2X0
Owner/Manager Terry Hedderson's time is spent running two companies in St. Lunaire-Griquet: Daily Catch Restaurant and Hedderson's Store. The Daily Catch Restaurant offers a wide array of seafood prepared in a traditional way using only the freshest ingredients and all local products. What Hedderson's Store lacks in volume, it makes up for in the variety of goods it carries. There, you can buy all manner of items from a bottle of wine to hardware and fresh fruit and so on.
Despite being raised in and around small business his entire life, Hedderson had not planned to get involved in commerce. He came to realise, however, that not only was he good at it, but that he also really enjoyed it. To facilitate growth and increase selection, Hedderson secured a business loan from CBDC. What stood out for him about CBDC was that "they understood the market well and also had great advice on how to proceed. They would make other business suggestions and were very encouraging to develop my business ideas."
Daily Catch Restaurant and Hedderson's Store customers are primarily from the area and span all age groups. During the summer, Hedderson employs nine staff to handle the increase in his business brought on by tourists. To give him an edge on the competition, he always pays close attention to market trends and new ideas. What makes the work worthwhile, he said, is "being able to see business trends based on public demand and meeting those needs."