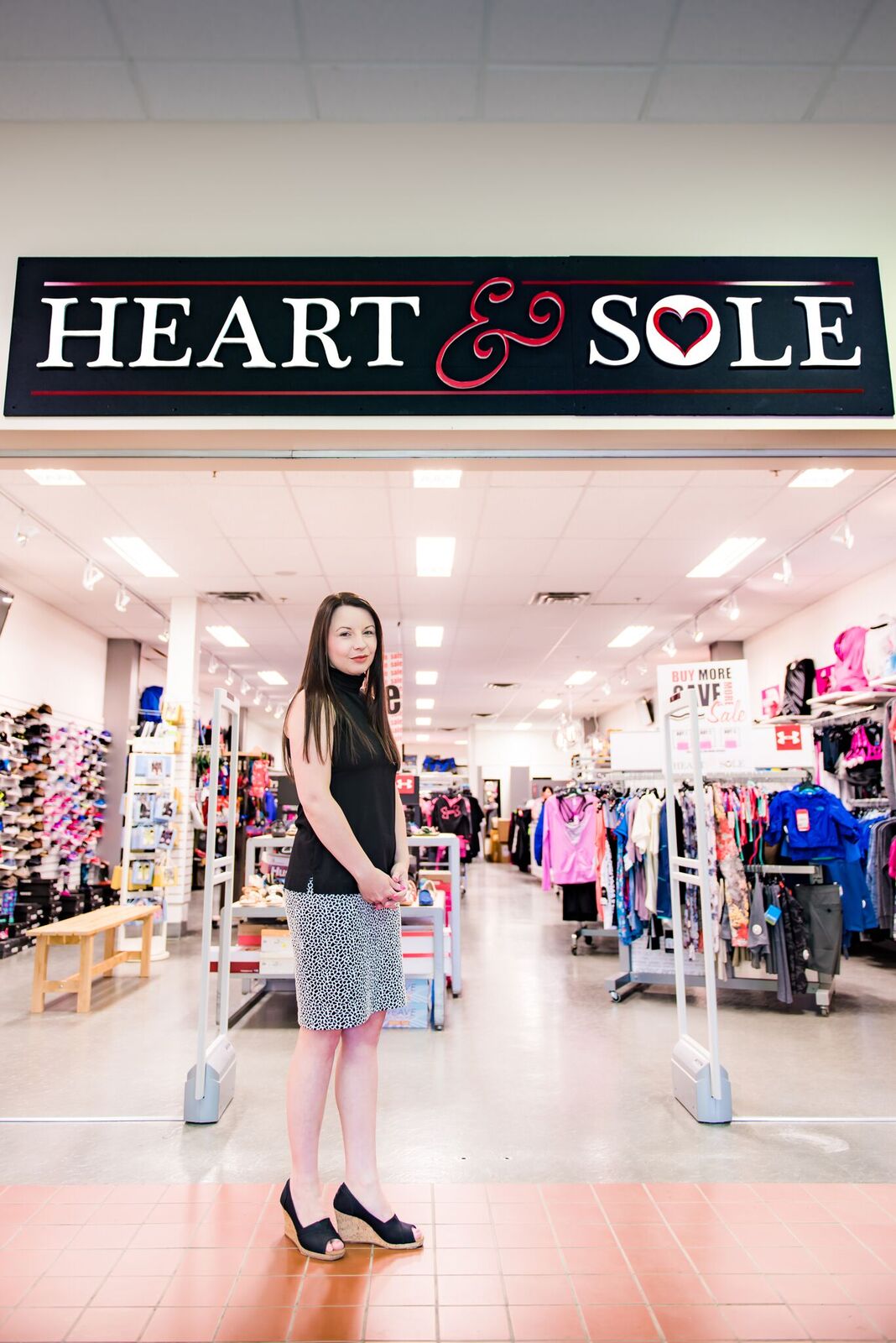 Heart and Sole Enterprises Inc. - 2016 Business Distinction Award winner
Shannon Doyle is an obvious entrepreneur and "go-getter"!  In June of 2012 she approached CBDC Trinity Conception to consider supporting her idea of putting a shoe store in the T-C Square in Carbonear.  It was a bit of a high risk situation for us; however, given the business plan and the demonstrated skills of this young lady, the Board decided to give her a chance.  Very quickly after opening in the mall, it became evident to Shannon that she needed a bigger space and an expanded inventory to include name-brand sportswear.  So in October of 2012, CBDC Trinity Conception financed a relocation to larger premises.
Based on Shannon's intentional analyses of where her clients are coming from, she approached CBDC Trinity Conception again in the spring of 2015, to support her opening a second store – this time in the Bay Roberts Mall.  This we did – and business is booming!
Shannon has also created another division of Heart and Sole called Xtream Apparel and Promotions.  This division does screen printing and embroidering for teams, corporations and schools.  This started in 2013.
In 2016, she added a proshop and skate sharpening service in the new Danny  Cleary Harbour Grace Community Centre, also under the umbrella of Heart and Sole Enterprises.
Since opening in 2012, annual sales have risen by 375% over 4 complete years of operation.  The company employs 23 people from our local population on a regular basis and an additional 5-7 people during peak Christmas sales season.
Not only is Shannon the sole owner of Heart and Sole Enterprises, she is now part owner of Rock Fitness Centre Inc., a new gymnasium recently opened in the Danny  Cleary Harbour Grace Community Centre.
Shannon is WEConnect certified internationally and is a member of the NLOWE Board of Directors, as the Avalon member at large.
CBDC Trinity Conception is happy to have taken the chance on Shannon and her excellent business idea.  We look forward to watching as this young lady continues to move forward with her excellent business ideas and skill.