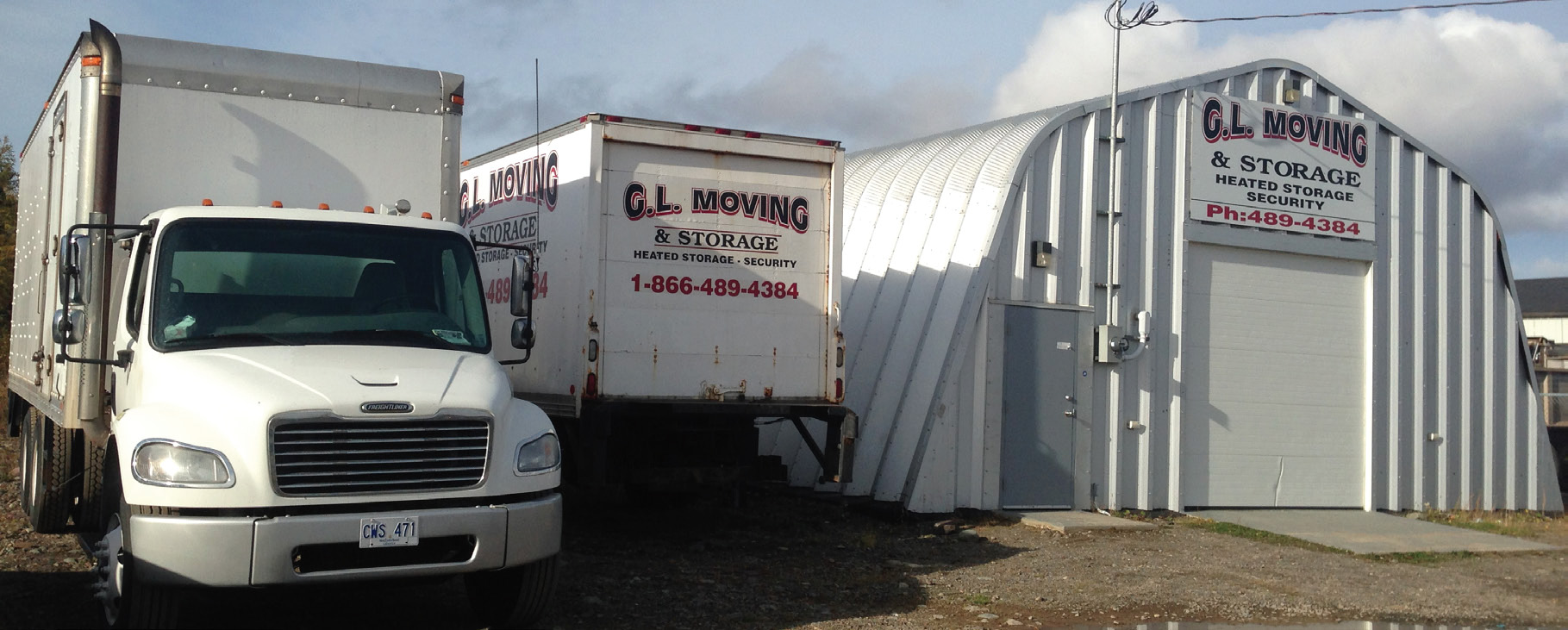 G.L. Enterprises, owned and operated by Tom Pinsent, consists of two components – G.L. Audio and Visual and G.L. Moving and Storage. This business is currently located on Main Street in Grand Falls-Windsor, but has come a long way since it first started nearly 20 years ago.
G.L. Audio and Visual started in 1995 as a small business that rented small PA systems. Since then it has grown to include concert and lighting systems capable of handling events such as the Exploits Valley Salmon Festival; pipe and drape and audiovisual support for trade shows
and events; and the sales and installation of audio, lighting, and video projector systems for halls, theatres, and auditoriums. GL Autio Visual is a sales agent for JBL, Soundcraft, and QSC sound products, as well as, AMJ
and Acme Lighting Systems.
As G.L. Audio Visual continued to grow in the festival market it became necessary to have a large truck to transport their systems across the province. In the summer of 2003, Tom was finding it difficult to rent a cube van from the rental companies. This was a big problem for the business as they were under contract to deliver for festival organizers, and if they could not move equipment to the sites they were finished as a concert and festival contractors. To solve this problem, Tom decided to make a move and purchase a cube van of his own.  When the festival season was over that year he was left  with a problem of what to do with an expensive truck that was only really necessary for G.L.A. Audio Visual two months a year.
G.L. Moving and Storage started as a solution to this problem. Tom noticed there weren't any moving companies servicing the Grand Falls-Windsor area and people have already been asking to use his truck to move furniture. This would solve two problems: one, what to do with the
truck and two, to keep a couple employees in a job that had been moving the audio equipment that particular summer. He was now in the moving business.
Since 2003, the moving business has grown to include three large five-tonne trucks and a large storage warehouse situated in the Whitmore Street Industrial Park. This facility is a completely secure and heated storage building with plans for another warehouse facility in 2015. In
addition to moving, packing materials are also available.
The future for G.L. Enterprises two main businesses is always evolving. G.L. Moving and Storage who as of now only do moves within Newfoundland and Labrador plan on expanding its service area to include the rest of Canada
as well as expansion of its storage facilities.
The future for G.L.A. Audio Visual will also evolve as they plan on expanding and continuous modernization of their sound inventory, but, to offer other services such as decorating for special events.