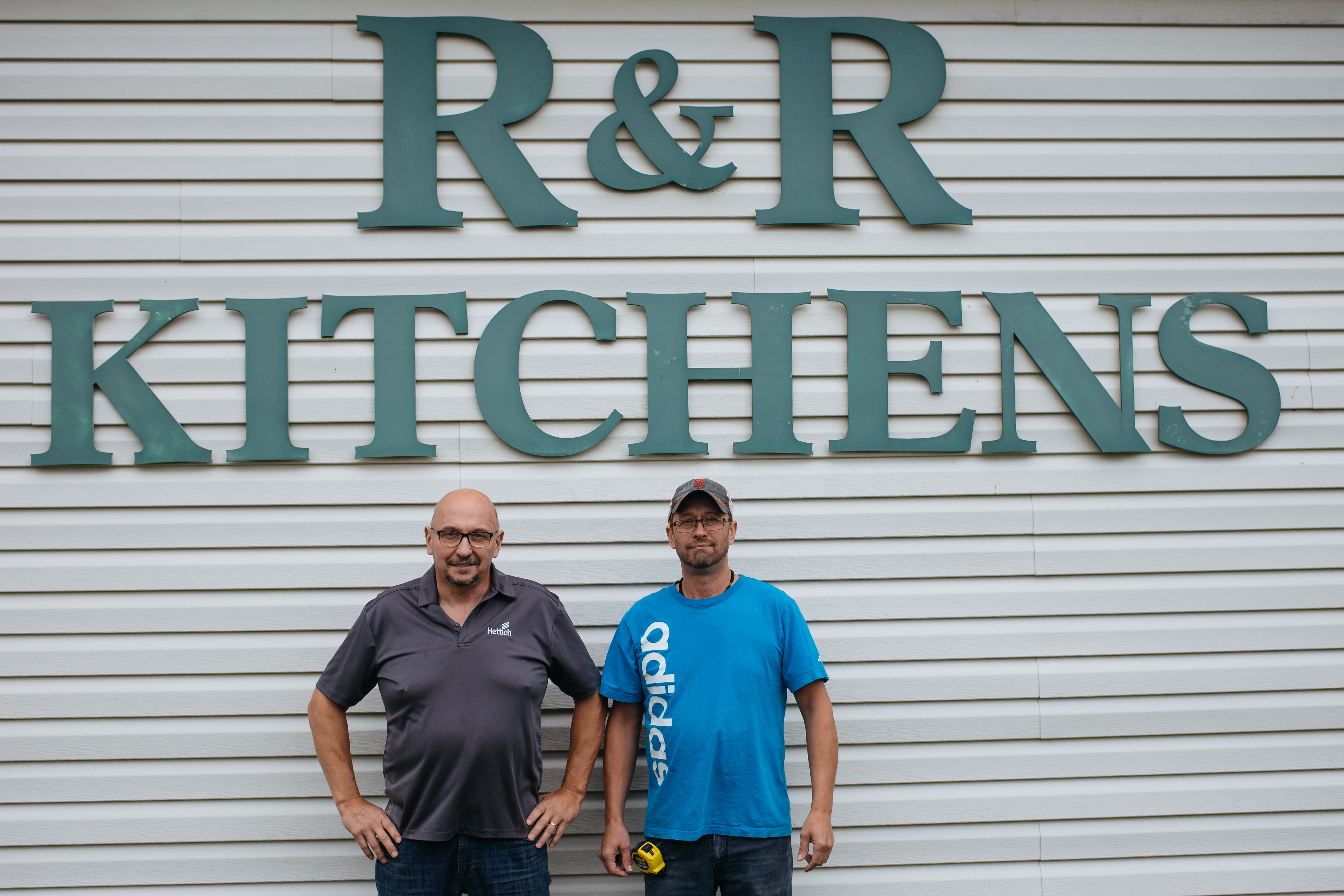 General Business Award of Distinction for 2019: R&R Kitchens Limited-Robert & Roger George
Robert and Roger George – R & R Kitchens Ltd.
This kitchen cabinets and vanity manufacturing and installation business, located in the Town of Whiteway, began operations in March 2002, under the management team of Uncle and Nephew. Throughout their start up and growth, success was steady and due to high demand for their services and products, it was evident additional equipment was necessary, which would allow them to increase their capacity and revenues
Robert and Roger met with staff of CBDC Trinity Conception and through its process in January 2010 purchased the equipment required for their expansion.
This addition to its operations allowed them to double their production capacity and also decrease wastage, therefore improving their bottom line as a result of both lean manufacturing and increased sales.
The business currently employs 8 full time staff and have increased their revenues by approximately 65%.
CBDC Trinity Conception is happy to be working with Robert and Roger and wish them much success as they continue "building on" their business.
We were very pleased to present R & R Kitchens Ltd., Robert and Roger George, with our General Business Award of Distinction for 2019.