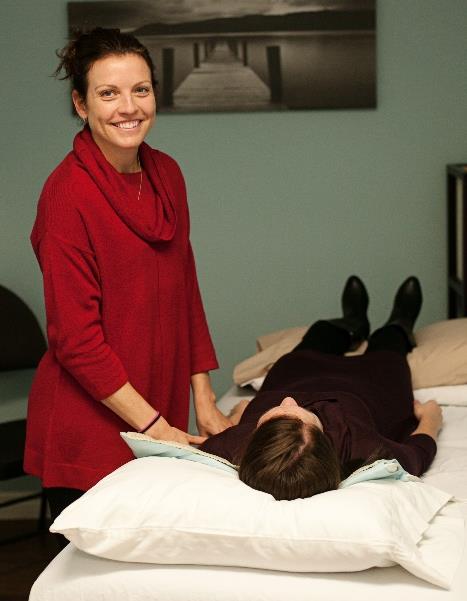 Fresh Health and Wellness
Starting up my own business has always been a plan in my mind, whether I knew it or not. I always had a gut feeling that I would be my own boss. The reality of this choice is without question - endless extra hours, finding and keeping the right staff and plenty of stressful days. However, the alternative of asking my boss for a Friday afternoon off to coach my basketball team (my one worry 8 years ago!), was not a long-term option for me.
The creation of Fresh Health and Wellness developed over a 2 year span. In 2009, after 2 years employed elsewhere, I decided to join a friend of mine travelling the world for 8 months. This was an amazing opportunity to grow personally but also a good chance to be able to start fresh, professionally, when I returned.
While on my travels, I contacted Janice Coady-Pardy, a co-worker of 2 years, and asked her about spaces to rent in the Bay Bulls area. She was also looking to work independently and on February 1, 2010, we opened "Southern Shore Therapy". Immediately busy, we quickly grew out of several spaces and eventually moved our clinic to the new lower level extension in the Needs Building in November 2011. It was then that I became the sole owner of Fresh Health and Wellness. Our growth from 2011-2017 has been tremendous allowing the business to grow our staff, offering increased services each year.
In May 2017, Fresh Health and Wellness will make its final move! Located in Bay Bulls on Southside Road, we will offer our services from the main level of the CBO Wellness Center. With double the space, and a proper gym area, we will provide physiotherapy, massage therapy, acupuncture, personal training, gym memberships, return to work strength programs, single fitness classes and small group programs as well as hot yoga and regular yoga for kids, teens, families, adults and seniors. Also on the main level, we will offer services from a Naturopathic Doctor, Reiki/Reflexology, and Spa Services for individuals and couples.
Creating healthier living and overall wellness for every age is what I hope CBO Wellness will offer and achieve for the entire Southern Shore!
Contact Fresh Health and Wellness at 334-2699 or email freshhealthandwellness@hotmail.com