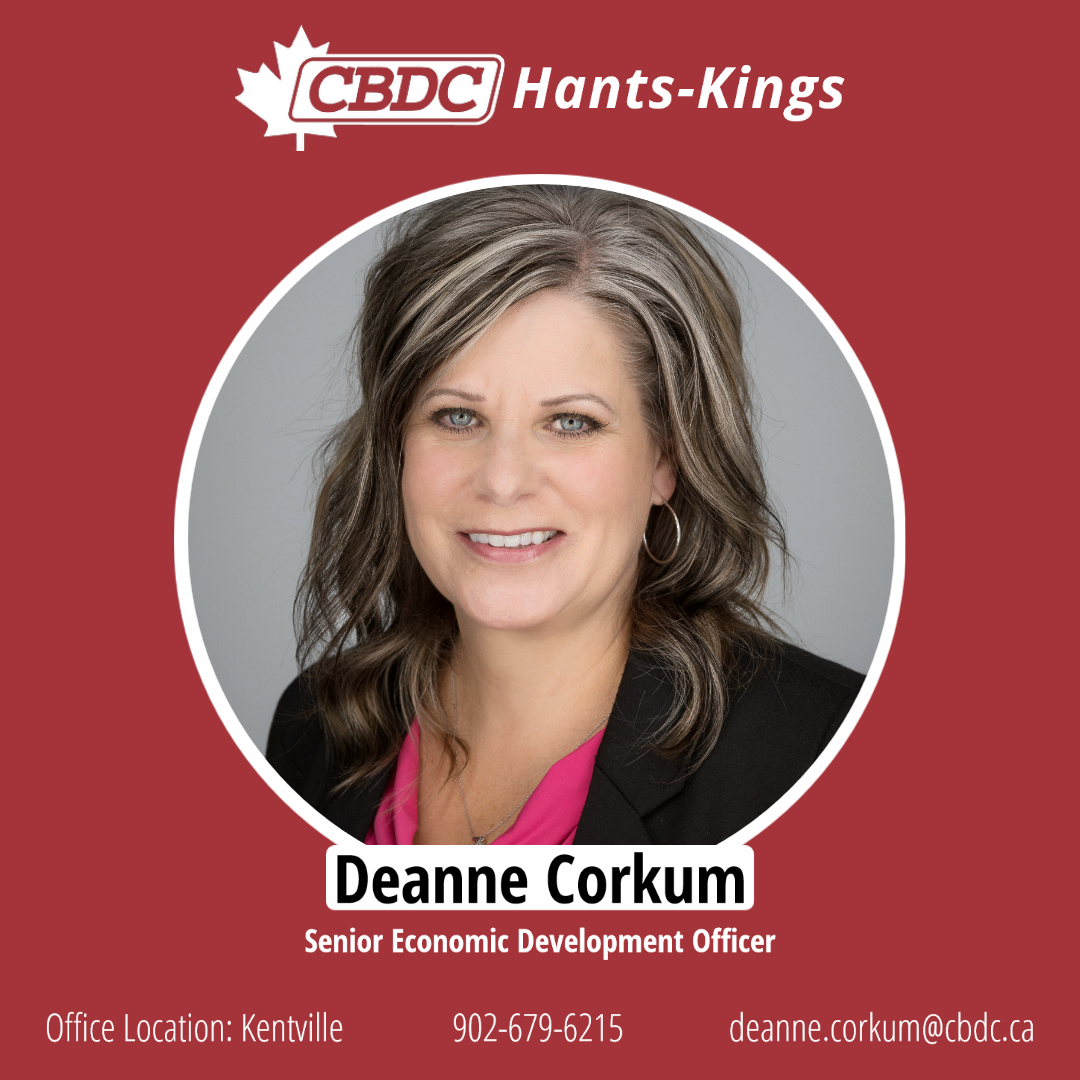 CBDC Hants-Kings is pleased to feature the newest member of our team, Deanne Corkum. Deanne brings over 25 years of experience in finance and banking to her role as Senior Economic Development Officer.
As a business owner herself, Deanne understands the challenges that face entrepreneurs. She is passionate about helping people achieve their dream of becoming a new business owner. Deanne believes that successful local businesses contribute to vibrant communities and looks forward to helping entrepreneurs grow their businesses.
Connect with Deanne if you're looking for small business loans, training or advice: deanne.corkum@cbdc.ca, 902-679-6215.