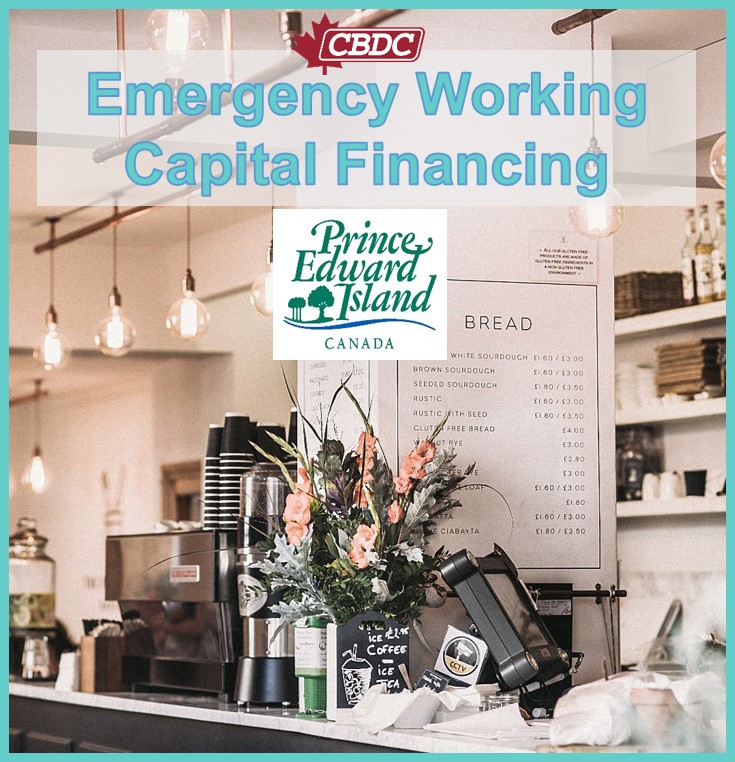 Emergency Working Capital Financing
At the beginning of March 2020 few Islanders could have predicted how drastically our lives would have changed in a month.  We've all been adjusting to a rapidly changing world.  For many small businesses on Prince Edward Island that has looked like reduced customers, increased uncertainty and difficult times.  
Know that we are always here for you and ready to meet your small business needs.  To that end, based on our strong relationship with the Government of Prince Edward Island and our work within the small business community, we've been chosen to help administer the Government's Emergency Working Capital Loan Program. 
This program is designed to help provide relief to businesses as they responded to the challenges posed by COVID-19.  Impacted small business owners can apply for working capital loans up to $100,000 with a fixed interest rate of 4% per annum to be used to assist with fixed operating costs with principal & interest payments deferred for a minimum of 12 months.   
During these challenging times we may be physical distancing, but we're also coming together to support the small businesses that make this province thrive.  If this working capital loan program could help your business during this difficult time, please contact us, we're available online at www.cbdc.ca or by telephone at +1 888-303-2232.