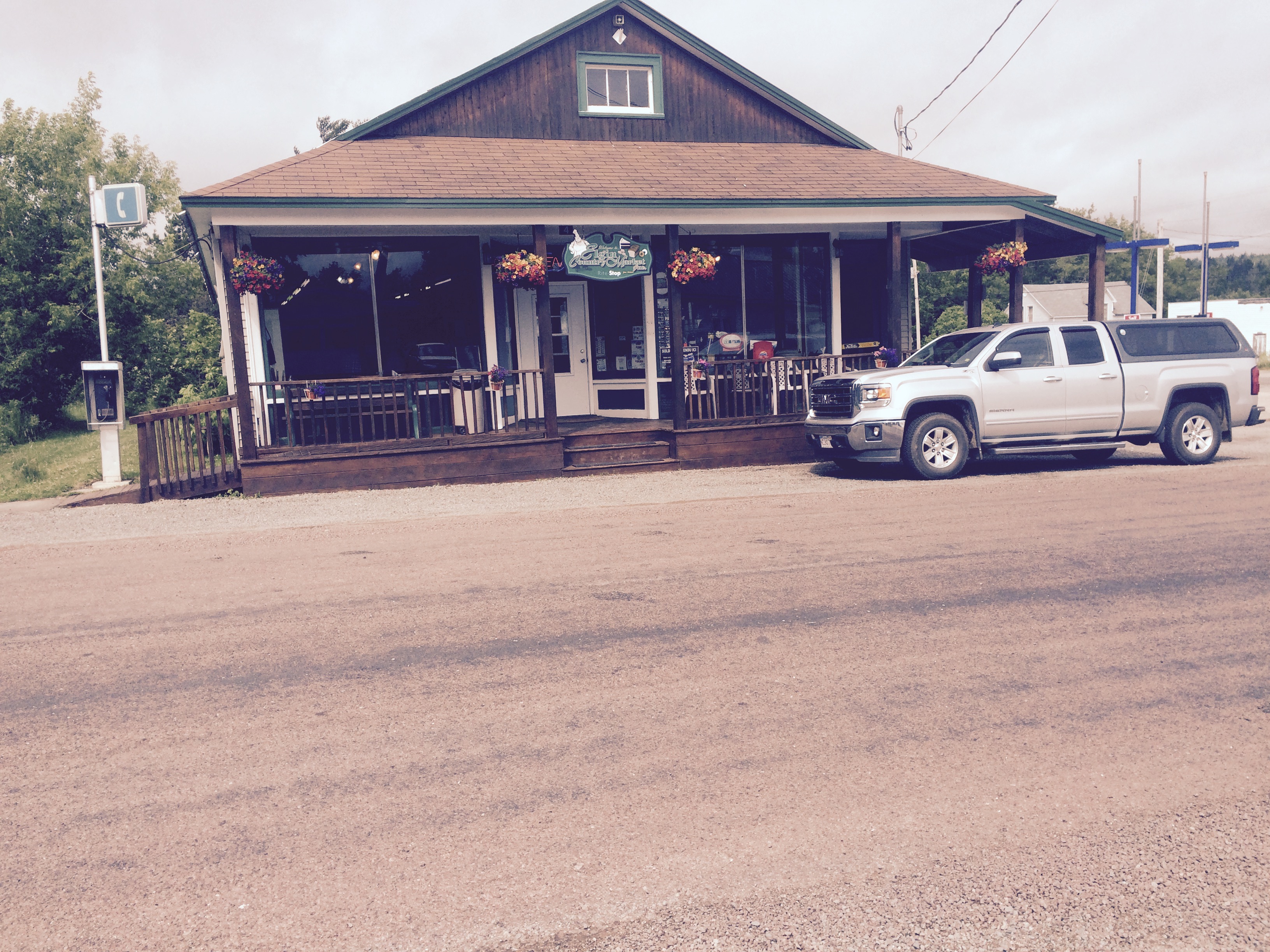 ELGIN COUNTRY MARKET
Country Markets Are Alive & Flourishing
What do you get if you combine one part "down home" charm with equal parts of superb customer service and a good selection of grocery and sundry items? If you happen to be in the Elgin, NB area, that description fits the Elgin Country Market, owned and operated by April Steeves since 2004.
Complete with a café that can seat 40 people and is open seven days a week, April states that her operation is more of a destination for both locals and tourists, especially during the summertime camping season and of course, for those who enjoy snowmobiling in the winter.
"I always thought I'd like to have a business of my own," says April. "Both of my parents were entrepreneurs so being a business owner seemed like a natural course of action to me. One day while talking with my father about my desire to run a business, he happened to mention that the owners of Martin's Country Market were looking to sell their operation. So with the help of my father, I formulated a business plan, presented it to the CBDC, and they accepted it and my request for financing. I then made the previous owners an offer for the business upon which time they agreed, and I renamed it the Elgin Country Market."
However, getting the business up and running wasn't all sunshine and roses. After purchasing the existing building and inventory, April needed to do major renovations in order to bring the structure up to code. First off, a new wheelchair ramp was added to the front of the building to improve accessibility. A new roof came next, followed by the installation of a loading dock for deliveries. The whole building needed to be insulated, new shelving installed, a 200 amp electrical panel was installed to replace the old 12 fuse one, and the water and septic systems needed to be constructed to meet the necessary health requirements for operating the kitchen which was necessary to run the addition of her café. After that, two new gas pumps were installed in order to continue providing service to the existing residents and tourists.
When you consider that April was working full-time at the beginning of running the Elgin Country Market and raising her two girls as a single mother, life was pretty hectic for a few years after purchasing the business.
"Sure, there were times when I wanted to give up and call it quits," she says with laugh. "Owning this type of operation is a 24/7 responsibility, and if it wasn't for the help of my parent's and the ongoing support of the community, I don't know how I would have made it. Yet seeing all the regulars come in every day to have a coffee and chat with one another, I feel as if all the hard work is worth it. This isn't just your average 'run of the mill' convenience store. This is a community meeting place – a spot where friends meet up, share a coffee or lunch, and then go about their day. That interaction with people is definitely the highlight of my day," April says with a smile on her face.
Yet her dream of becoming an entrepreneur almost didn't happen. "I was a young woman with virtually a zero credit rating when I started trying to get financing to purchase the old market," says April. "Traditional banking institutions wouldn't even consider lending me the money to make the purchase. Thankfully the CBDC came through and helped me with both the financing as well as providing guidance on how to run a successful business. I don't know if I'd have taken the plunge if it hadn't been for their support and belief in me."
April is definitely doing something right as it's now eleven years since she commenced her journey into being a business owner and the Elgin Country Market is still going strong.
© Copyright Marlene Oulton 2015