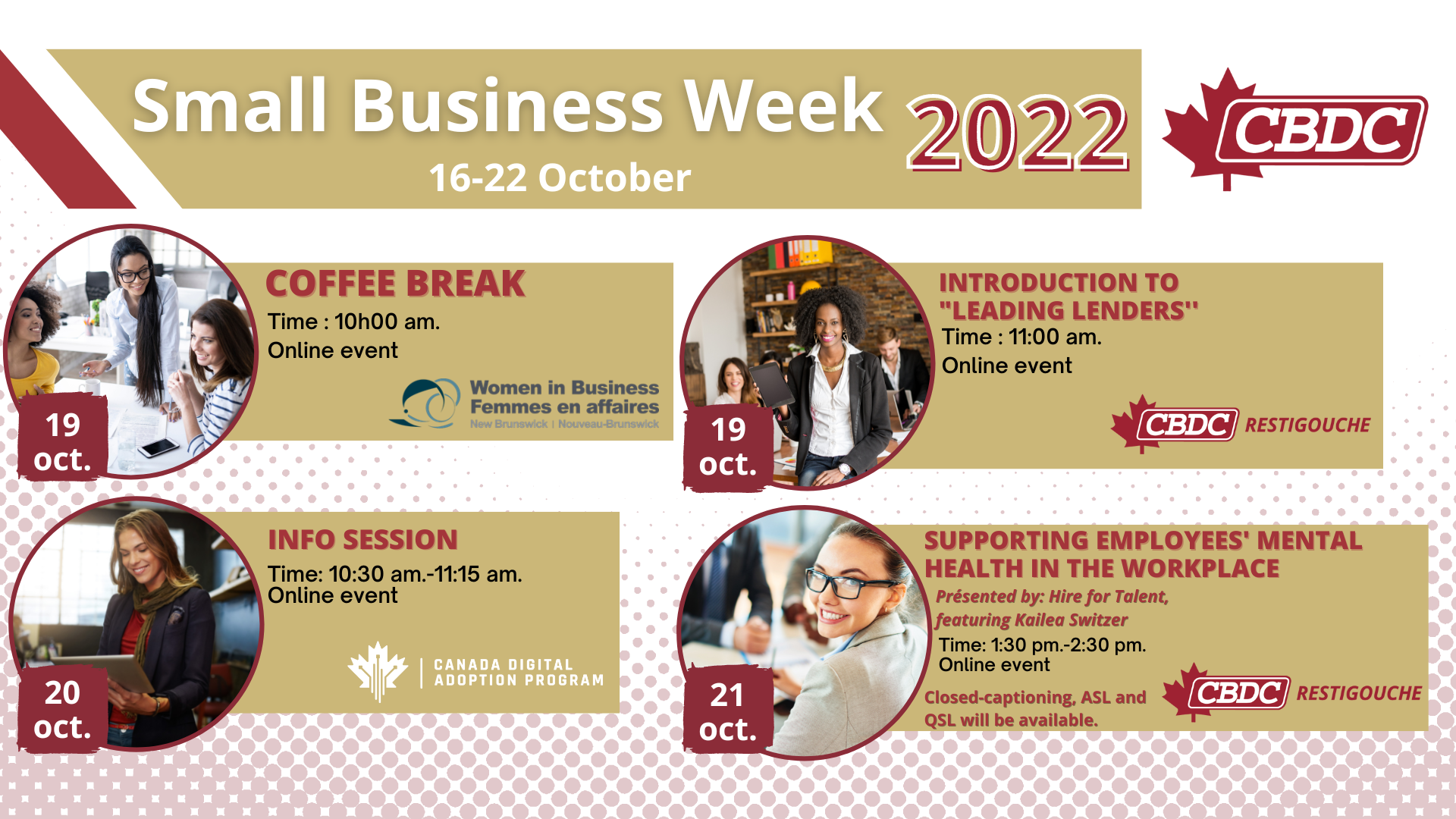 Celebrating entrepreneurship!
Small Business Week is coming up soon!
The Community Business Development Corporations (CBDCs) network in New Brunswick is proud to support the development and growth of businesses in many communities of the province. During this special week, we celebrate all the work you have done and your successes with you.
Join us virtually by attending one or every event on this calendar. (click here for links to register!) 
Dare to do things differently: Power up your growth
Need financing, resources or support to start or grow your business, contact your local CBDC today!