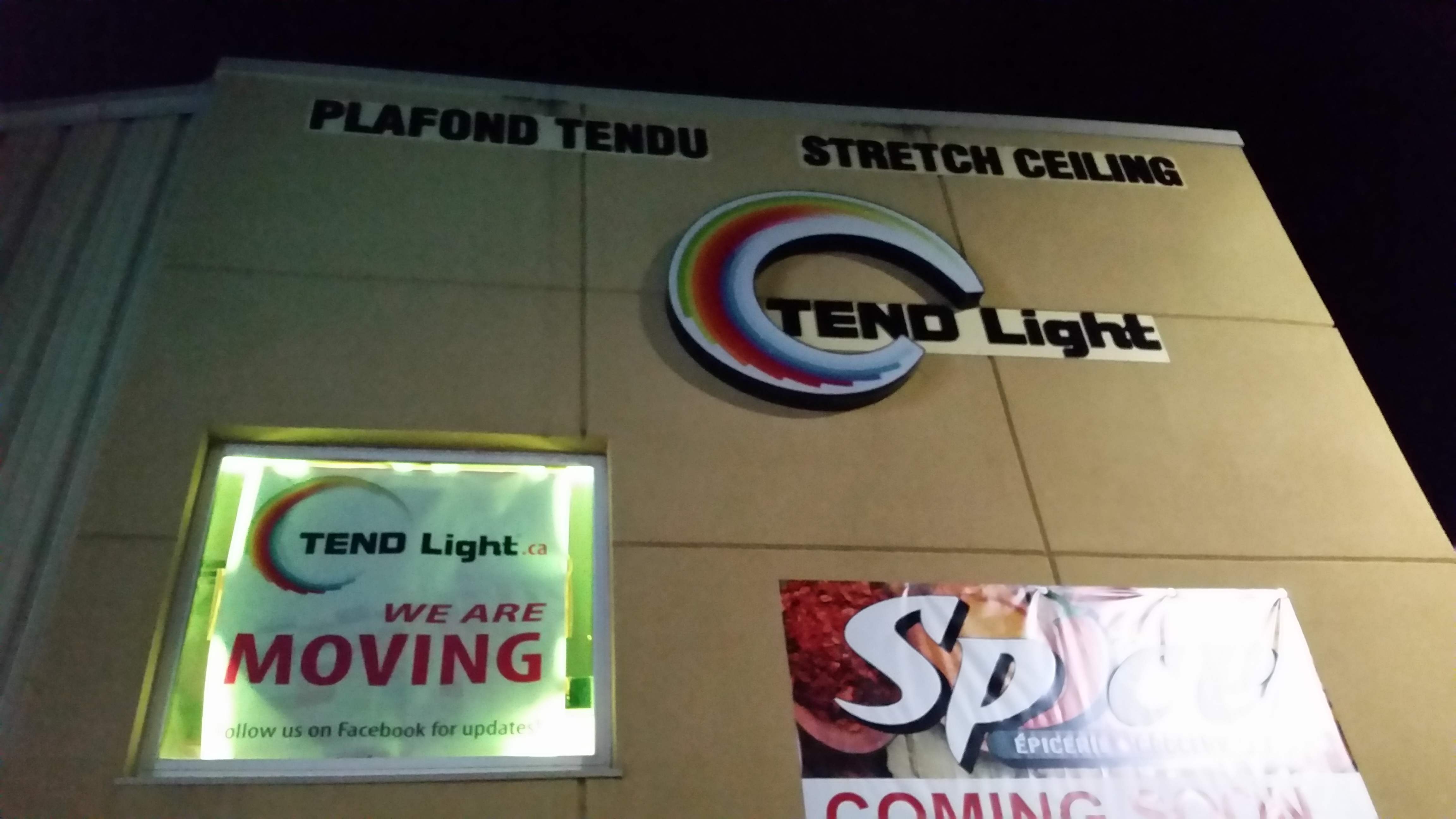 Ceilings That Stretch… Literally!
Ceilings That Stretch… Literally!
Looking for something to replace that boring, faded, dull white ceiling in your living room? Or how about installing soundproof, insulated ceilings in your offices to help reduce noise pollution within your work environment? Better yet, what if you could install a customized mural that not only provides beauty and visual appeal to your space, but it actually 'fits' the corners, coves and curves of the walls themselves?
Impressed? You should be because TENDLight® Stretch Ceiling Ltd. and TENDLight® LED Technology are about to cause a décor revolution! Just take a peek at www.tendlight.ca and see for yourself.
These stretch ceilings and walls (which literally DO just that!) are the brainchild of Brice Reynaud. Hailing originally from France, Brice has always been an entrepreneur at heart. He loves the freedom and creative license that being his own boss offers and brought this same enthusiasm with him upon emigrating to Canada in 2012. Having been involved in this business from day one, Brice fully comprehends the beauty and resilience his products bring to the marketplace.
"Let's face it," he states matter-of-factly. "Renovations are expensive and the standard 'peel and stick' types of murals sometimes aren't of the best quality, plus you're limited as to where you can apply them. Our state-of-the-art product uses a 'clipped' system invented in France 15 years ago, in the installation process which allows us to use a simplified hanging profile. This allows us to save time and money on productions costs and allows us to beat out competitors prices by forty percent. The TENDLight® Ceiling Ltd. stretch product is made from premium quality canvases which can be adapted to any structural support system or shape to create 2D or 3D effects. On top of that, all our ceiling products are antibacterial, anti-stain, and waterproof which totally eliminates mould, scaling, paint peeling and cracks caused by normal wear and tear of your living space. On top of that, since our stretch ceilings and walls are very durable and are also chlorine resistant so they can be installed in rooms where humidity and water usages need to be taken into consideration such as in bathrooms, showers, interior pools and spas. Designers and architects love to work with our products and customers are more than pleased with end result. We're also very happy to say that in the past 3 years we have developed alliances with around 15 stretch ceiling installers in Canada and have recently branched out into the US market. Plus our product will soon be featured through Canal Vie, a French based television channel showcasing new and exciting decorating products."
The applications for this amazing product are truly endless. Whether you're building a new home, renovating an existing dwelling, adding some interior decorating to add some vibrancy to your space, stretch ceilings are the perfect solution. Priced very competitively, they're available in over 100 colour combinations in matte, satin or glossy finishes sure to suit even the most discerning owner. They are also a superior alternative to traditional suspended ceilings that are most often used in a basements or where ceiling height is limited. Not only are the functional and practical to install, their murals can provide the illusion of adding space to a small room through visual graphics – a wonderful bonus to an already fabulous product.
But Brice's creativity hasn't been limited to just this one spectacular product. In 2012 he opened TENDLight® LED Technology here in Canada. He had noticed that traditional incandescent lighting was slowly being phased out of the marketplace which became the inspiration for his new LED product line. Saving energy (and money) is top-of-mind for both home and business owners, and his products carry warranties from two to eight years against defects under normal usage. His company sells everything in the Maritimes and the rest of Canada through his network of loyal distributors, from flood lights, LED strips, panels, bulbs, corn bulbs wall and parking lights – the list goes on and on with new items being added often to their online shop. (www.tendlight-led.ca). He also noted that all his products meet Canadian safety regulations and are CSA/cUL/cETL approved which is very important when choosing LED lighting products. In the 3 years he's been marketing these bulbs he's only had one return out of the 1600+ sold giving proof to the testament of the quality of the products used in manufacturing this line.
When asked if he would have eventually started his journey into entrepreneurialism, Brice replied "I highly doubt I would have been able to manage it without the help I received from the CBDC. Traditional banks couldn't see the viability of the stretch ceilings as it was totally different from the normal building materials commonly used in Canada. However, the folks at the CBDC looked at my business plan, saw the growth potential for TENDLight® Stretch Ceiling Ltd., and have just recently approved my loan application so I could purchase land and construct a new warehouse which will allow me to better serve both companies and my distributors throughout Canada and in the US. I am very grateful for all their assistance both financially and through continuing education."
The future is indeed looking bright (literally and figuratively) for TENDLight® Stretch Ceiling Ltd. and TENDLight® LED Technology!
© Marlene Oulton 2015