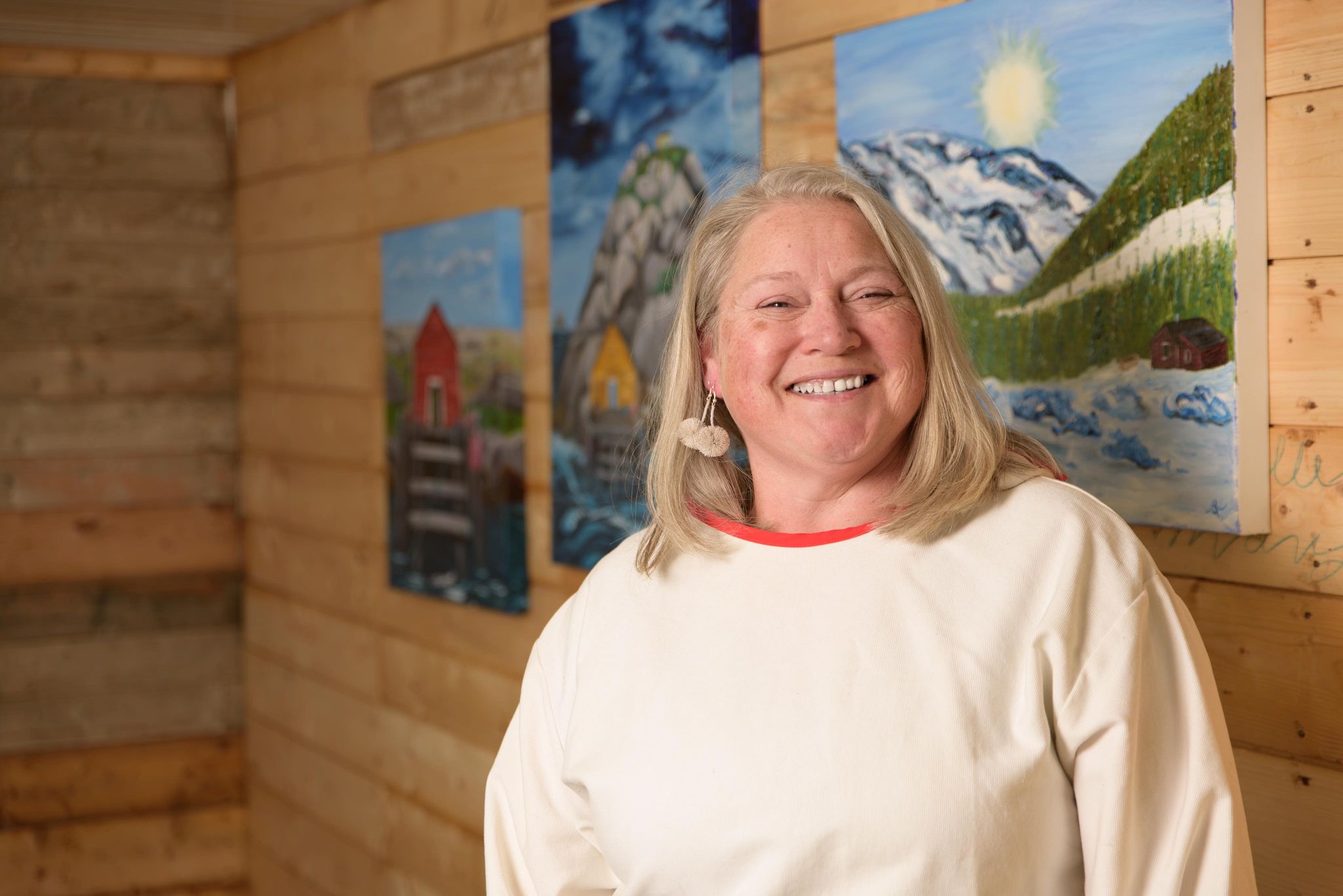 CBDC Success Story - Great Caribou Studio
The Great Caribou Studio offers a wide selection of handmade Indigenous products. Find out how the CBDC's Recovery Fund helped them get through the COVID-19 pandemic.
Great Indigenous Crafts at the Great Caribou Studio
In October of 2018, crafter Charlene Rumbolt opened the doors of her all-in-one boutique, gallery, and art studio. Once an average shed, the newly converted Great Caribou Studio now offers a unique shopping experience.
Charlene's mission? Help her community share the crafts they've spent a lifetime perfecting and to carry on traditions by offering the best homemade Indigenous crafts in Labrador.
The Great Caribou Studio, located in NunatuKavut territory, is where multimedia artist Charlene, started selling her own creative works. She quickly brought in work from other artists and the shop and gallery now includes art, accessories, clothing, and home decor. Each and every item is a unique, high-quality product made with traditional patterns and methods.
Customers can visit the Studio in-person in Mary's Harbour, NL or shop online. You can even place a custom order if their wide selection of traditional items doesn't have quite what you're looking for.
Spreading Joy with Art
"I've always dreamed of having my own art studio and have been giving workshops for years," Charlene says. "As an Indigenous crafter, I was always looking for a place to sell my items. I combined all three to have a studio."
Charlene's favorite part of owning her own business is sharing her art, experience, and passion with others. "I offer a visitor experience that enhances our community. I spread art and joy to our community."
Resilience Through Hard Times
Like many small, rural businesses, the Great Caribou Studio was hit hard by the COVID-19 pandemic. Thankfully, Charlene was able to take advantage of the Relief and Recovery Fund (RRRF) designed to help businesses like hers get through the troubled times.
The fund allowed Charlene to stay open and hire two staff members in 2020, a crucial source of income for the local community.
Keeping Traditions Alive
Interested in learning more about Indigenous crafts? The Great Caribou Studio also offers in-person and virtual workshops for painting, natural dyes, slipper making, embroidery, and more. Charlene herself has presented hundreds of workshops on a variety of topics, and the Studio employs several other knowledge keepers with unique skill sets and years of experience.
"I teach cultural skills to NunatuKavut Community Council members in an effort to reclaim our heritage," Charlene says of her workshops. The studio is proud to carry on Indigenous traditions with items that represent their heritage and culture.