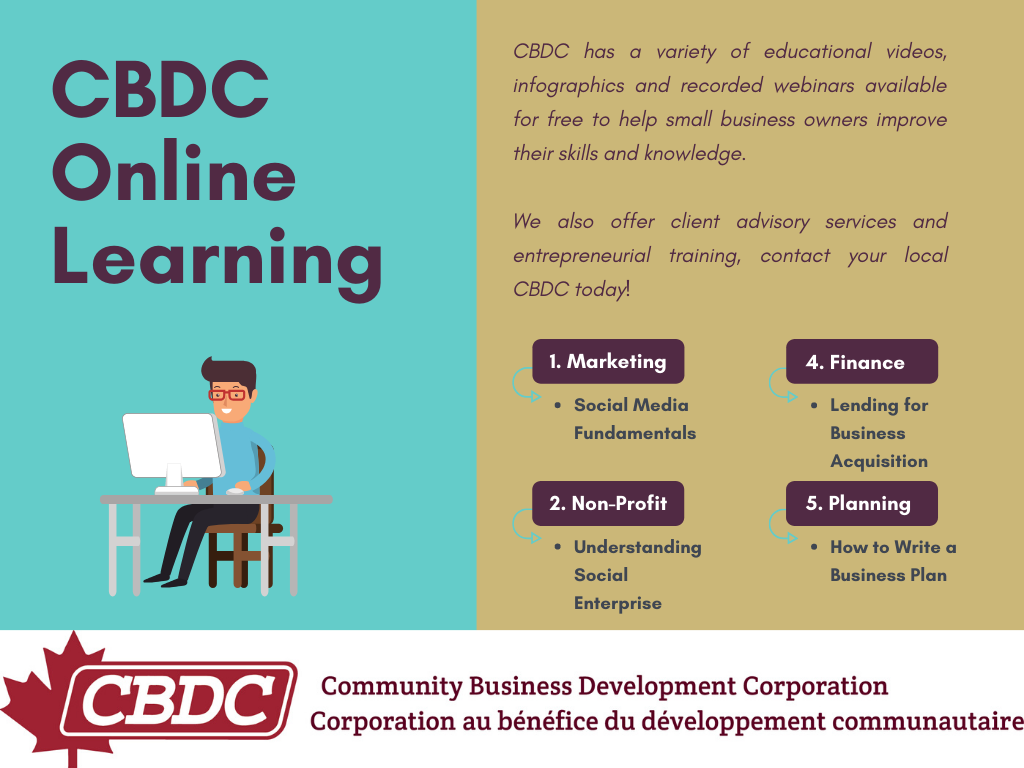 CBDC Learning for Businesses
One of the services CBDCs provide is learning and advisory opportunities.  Businesses thrive when they're run by people who are lifelong learners.
We've curated some of our top webinars, learning tools and videos for you!  These learning resources include a social media tutorial, a webinar on how to write a business plan and more! 
If you have any questions or would like to connect with your local CBDC, don't hesitate to ask, and you can follow us on Twitter, Instagram or LinkedIn as well.
Lending for Business Acquisition 
How to write a Business Plan
Understanding Social Enterprise