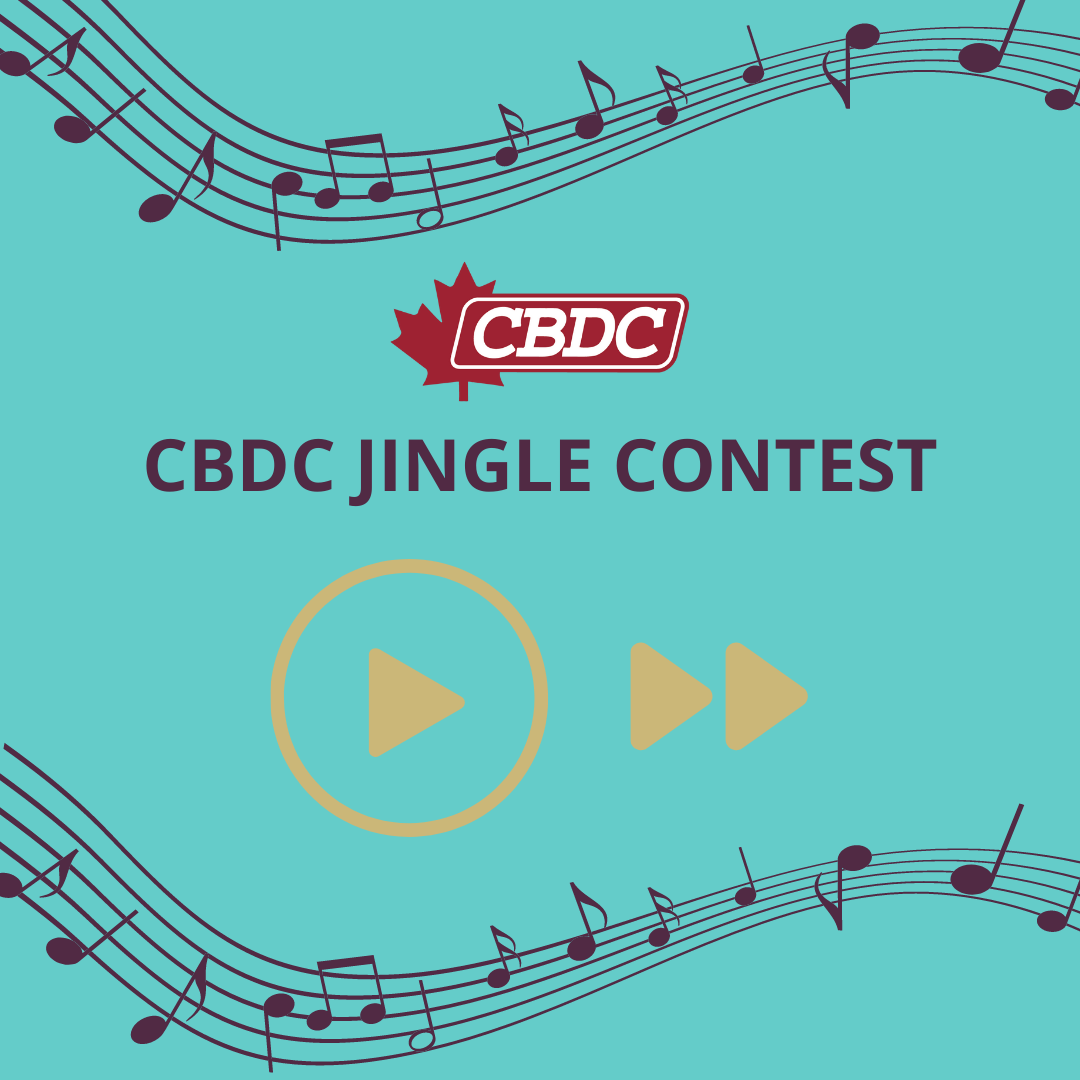 A great jingle sparks brand awareness, and we want that for CBDC!
We're asking musicians, marketers, and singer/songwriters to compete in the CBDC Jingle Contest.  We need your help to find a great jingle for our organization, to help us increase brand awareness.
If you're interested in competing in this contest, you can submit your original jingle and music by October 5th. 
What we're looking for:
A 15 second original music (that can be broken into 5 and 10 second clips)
A 3-10 second jingle representing the CBDC brand
How the contest will work –
Link your original music and jingle as a comment under this post.  We're looking for feedback from our community of which jingle they like best for us. 
Or email your submission of an original composition and jingle to shelley.worth@cbdc.ca.
We'll choose the winning jingle, the jingle that suits the CBDC brand best and engages our community, and we will purchase all rights and ownership of the winning jingle for $1,000.
All submissions must be linked or emailed by 01 October, 2021.
Thanks for participating and we look forward to hearing from you!