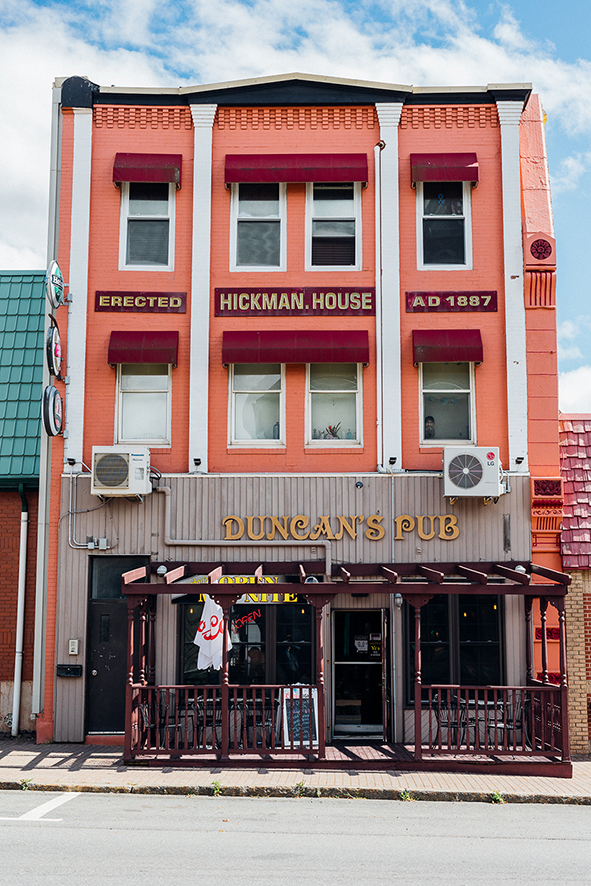 CBDC Cumberland help businesses create a safe and welcoming space for the community.
"When you succeed, they succeed."
CBDC Cumberland help businesses create a safe and welcoming space for the community.
When Jeff Bembridge opened Duncan's Pub in Amherst, N.S., he wanted to create a safe, welcoming place for people to enjoy great food and drink.
"I found that there was no place in town for someone to come in by themselves and actually feel comfortable, so I wanted to create that space for people," says Bembridge. "We have tried to make Duncan's a cozy spot where everybody walking in feels comfortable, so we have amazing friendly staff, which of course, makes all the difference."
Bembridge was able to make this vision a reality with the help of CBDC Cumberland. 
CBDCs are not-for-profit organizations that support the success of small businesses in rural areas by providing financing, training and advice to entrepreneurs. 
"At CBDC, we assist small businesses, startups and existing businesses with different support services, whether it be advising and counselling or small business lending or management  training" says Carys Wood, executive director of CBDC Cumberland. "We also have programs that can help entrepreneurs enhance their skills to better grow their business. We're there for support through any point of the lifecycle of the business."
Bembridge reached out to his local CBDC in 2001, looking for financial assistance to start his business after hearing about their services and wanting to give them a try.
"I didn't go to the bank—I just went right to them (CDBC). They helped me get started," says Bembridge. "I was able to build a relationship with the people who work at CBDC, and they were good. They made the process very easy."
Potential business owners can reach out to CBDC Cumberland through email, social media platforms like Facebook, or by phone, where friendly staff will walk them through the process and suggest assistance programs or resources.
"Basically, if they make contact, we listen to what their ideas are, and then we walk them through the process so they have an understanding of what we offer and how we can help," says Wood. "Then we walk them through the business planning process, provide resources and supports, and then we can help them by offering financial assistance, funding supports in other areas, or help them make connections with other organizations."
For Bembridge, assistance from the CBDC took a matter of weeks, which is something not every entrepreneur might experience. 
"I told them my vision for the restaurant, I filled out a little bit of paperwork, and within about two weeks, I was able to move forward with my restaurant with their assistance," says Bembridge.
Duncan's Pub is now a staple in the community offering 13 different types of scotches and single malts, Guinness on tap, wines, seafood and seafood pasta, along with pub classics like burgers, fish and chips, and beef hoagies. 
"We make everything ourselves, in-house, so everything is fresh," says Bembridge. 
The building that is now Duncan's Pub was built in 1887, and Bembridge was able to revitalize the space and make it a gem of the downtown area, bringing people into the community. 
The pub is a great spot for people to gather for amazing food and atmosphere, fun open mic nights, and live music. The pub also offers catering and rents its space out for private events.
"We were the first in town to do an open mic night, and that works very well because there's a lot of talent in the area, and people get a chance to come up, sing and express themselves," says Bembridge. "We used to do a lot of live entertainment, but since COVID, we've pretty much stopped all that, so we're bringing a little bit back from time to time. We also do a lot of catering, so whether it's on-site or off-site, we are here for your catering needs."
Bembridge says being a small business owner is not easy, but CBDC gives people an opportunity to learn about opening a business, getting a business started and offering financing that may not be available through traditional banks. 
"I would recommend CBDC 100 per cent because they want you to succeed," he says. "They don't want you to fail, and they're trying to help you because when you succeed, they succeed."
- Saltwire