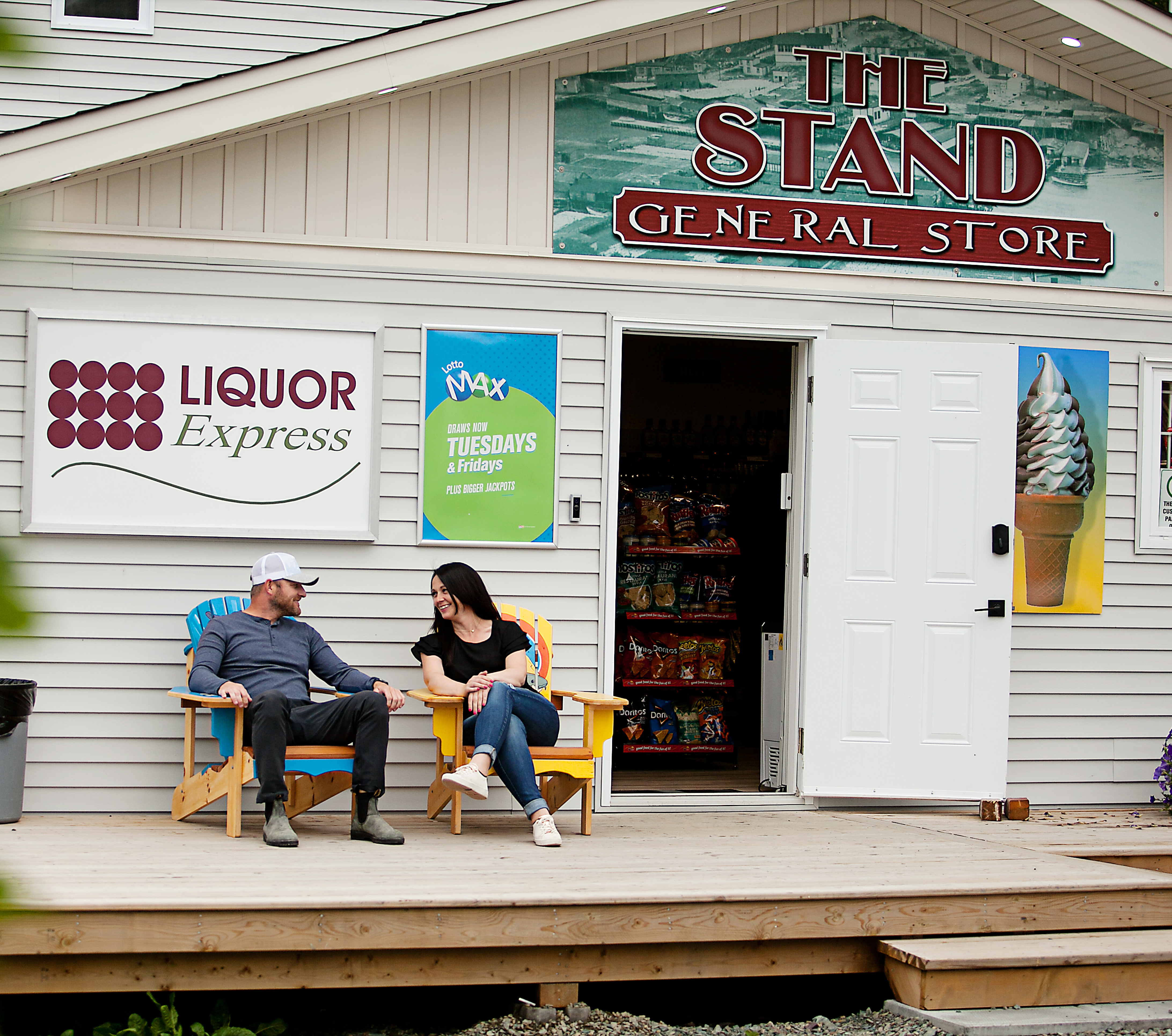 CBDC Celtic - The Stand General Store
One-Stop Shop: The Stand General Store 
Living in a rural area means living life with a lot less convenience, but the owners of The Stand General Store knew rural life doesn't mean you shouldn't have access to the basics.  
The people of Petty Harbour were driving between five and 10 kilometres just for staples like bread and milk, and Matthew Chafe, Justin Chafe, Renee Lee, and Kimberly Brophy knew they had to do something to make life easier – and more accessible – for the people of the town. The friends reached out to CBDC Celtic for help to build and open The Stand General Store on Southside Road in the town in 2022.  
Retail Therapy  
"Our community was in need of a store. We had to travel to Goulds or Shea Heights for any items. We heard of this property for sale and thought it would be a great location to put a store with lots of foot traffic from tourists," Brophy says. "The front part of our building is the store, the back part will operate as an AirBnB." 
Not only can you pick up basic grocery items like bread, milk, and snacks, at The Stand, but the business is also a licenced NLC Liquor Express, and the owners plan to bring in local craft items and clothing in the near future to offer souvenirs to the significant number of tourists who pass through the area as well.  
"My favorite part is knowing we are an asset to the town, our town attracts a lot of tourism and it's really nice getting to chat with people from all over Canada and even other countries," Lee says. "It gives us an opportunity to make a difference in the community, it's something that was really needed and we take pride in serving our community." 
Setting up Shop 
The business was started with the help of CBDC Celtic and one of their skilled advisors, who the team at The Stand says was always on call to help.  
"CBDC has been very easy to work with. (Our advisor) is very knowledgeable in her role, she is always giving us helpful tips and has made the loan application process very easy," Chafe says. 
If your community has a need and you're ready to start a business to help grow the community, get in touch with CBDC Celtic, or any of our other offices to talk to a start-up expert. Our business advisors offer support and encouragement, but can also point you in the right direction for funding or repayable loans with exceptional interest rates, allowing you to build the business of your dreams.