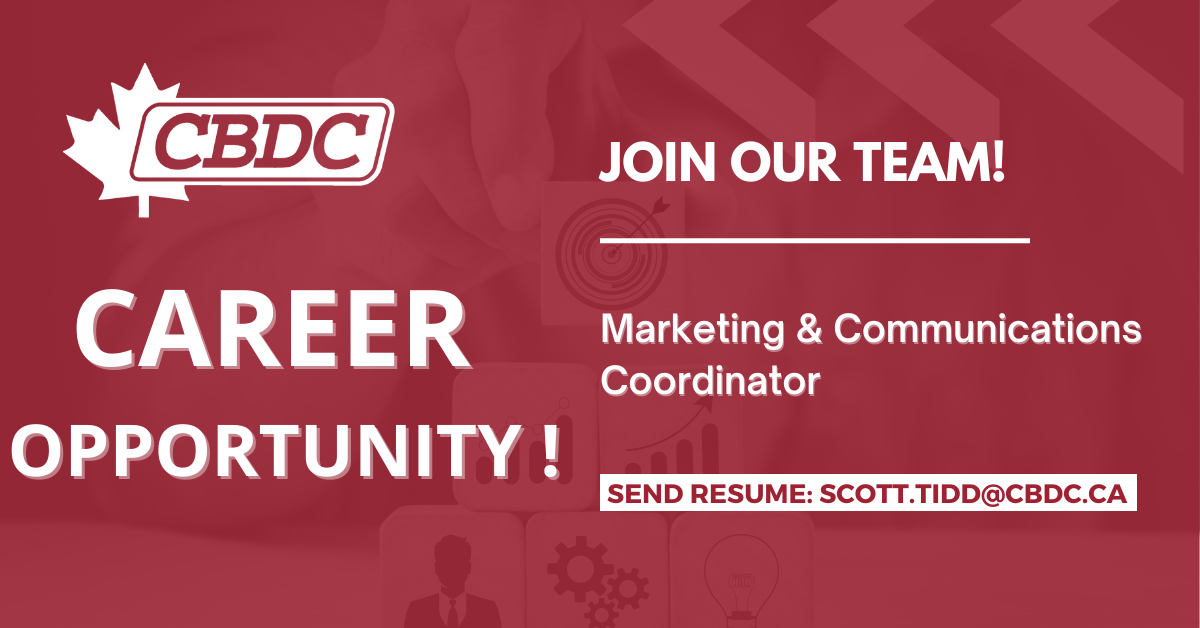 Career Opportunity - Marketing & Communications Coordinator
Are you looking for a new challenge?
The New Brunswick Association of Community Business Development Corporations (NBACBDC) is looking for a dynamic, passionate, and motivated individual to fill the position of Marketing and Communications Coordinator.
The NBACBDC is a not-for-profit organization with a mission to help New Brunswick entrepreneurs build successful and sustainable businesses. For over 40 years, CBDC programs have become essential tools for the business community and rural businesses in New Brunswick.
Reporting to the Operations Manager, the successful candidate will have as main mandate to implement the key components of the NBACBDC's marketing strategy as well as its strategic plan.
Click here for all the details.