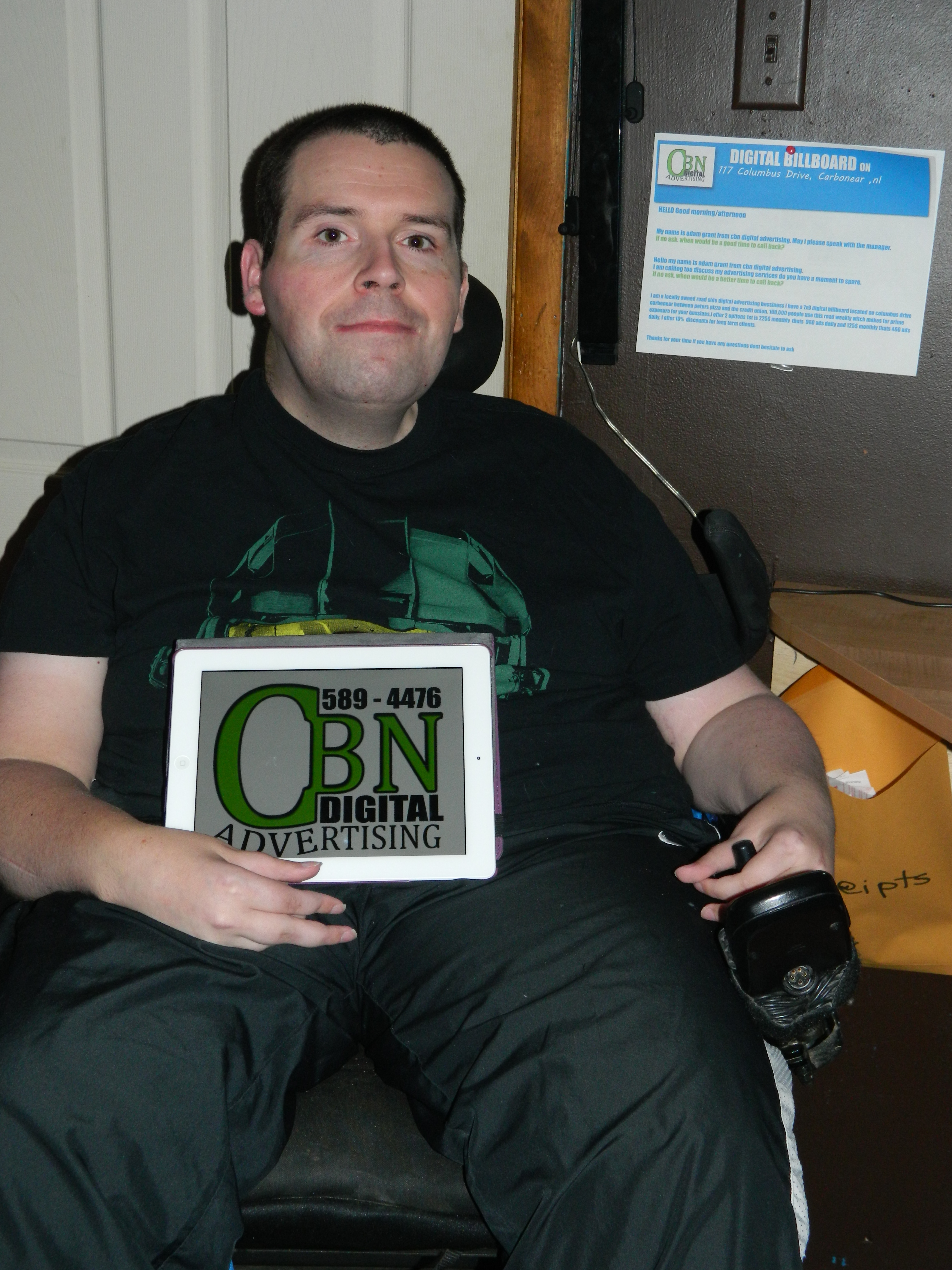 Adam Grant is an enterprising young man who does not let life's challenges prevent him from pursuing his dreams.
In 2014, Adam took advantage of a training opportunity he was offered and secured certification in multimedia graphic design. This training piqued his interest in digital advertising. He then decided that he could seize an opportunity to fill an unmet market niche in the Carbonear area by providing digital billboard advertising signage for businesses in the surrounding area.  With the help of CBDC Trinity Conception, CBN Digital Advertising was started in 2015. The business offers digital billboard LED signage on the Veteran's Memorial Highway, located in a busy industrial section of Carbonear. The sign is well lit, two sided and strategically located to optimize the traffic passing by the sign on a daily basis.
Not only can businesses take advantage of this excellent marketing opportunity, but now individuals can advertise personal events or send public greetings to family or loved ones for birthdays, anniversaries, specific successes, graduations, engagements etc.
CBDC Trinity Conception is pleased to be supporting this endeavor through a Youth Loan and also through financing from the Employment Opportunities Program (EOP). For further information on rates and options for using this signage, please contact Adam Grant at 589-4476,  or visit his website at www.carbonearadvertising.ca or like him on Facebook.