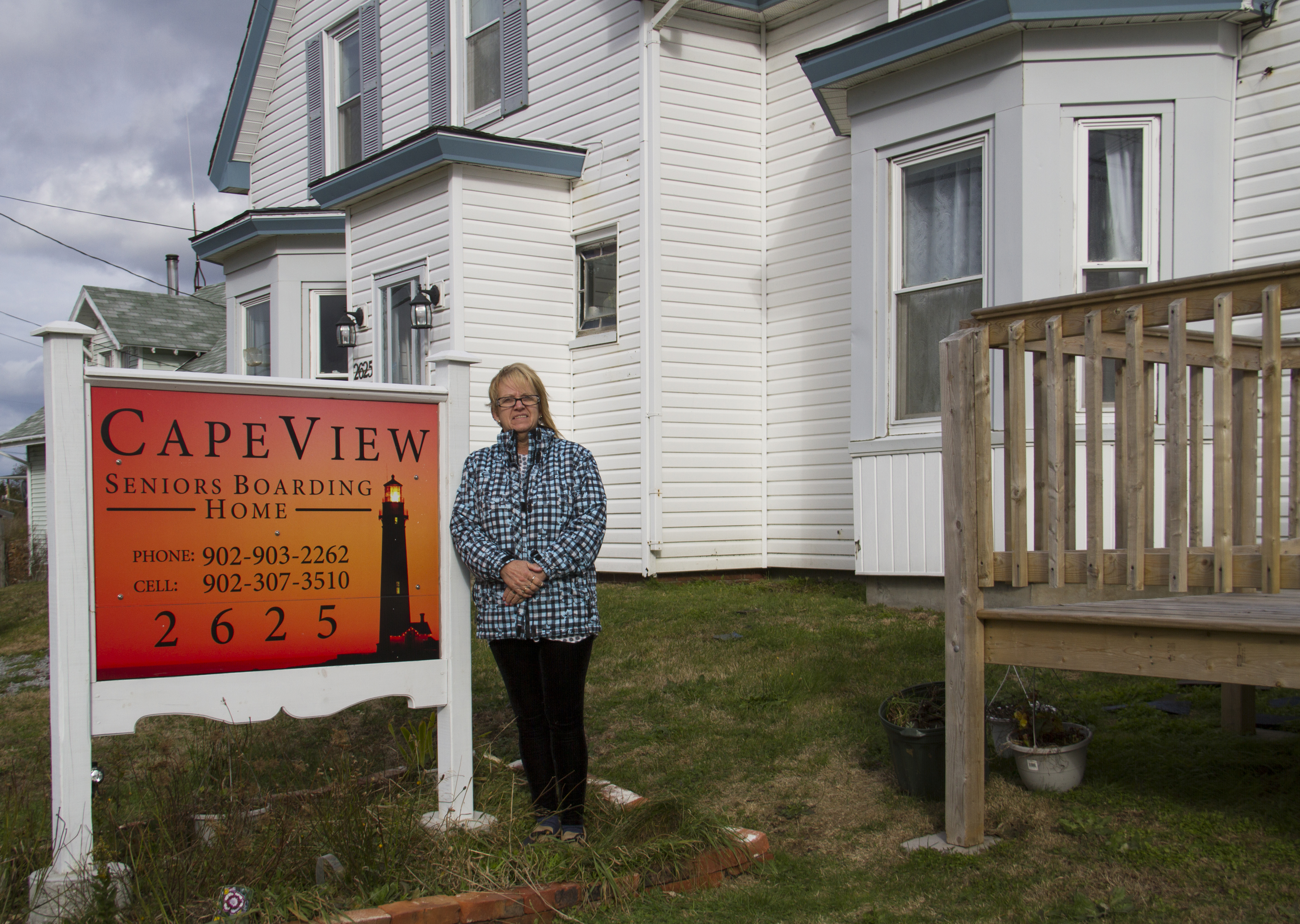 Capeview Seniors Boarding Home
Growing up in the foster care system Lorraine Surette has long known the importance of having a place to belong and to call home.  All these years later she is proud and grateful to provide that place and feeling to her own residents at Capeview Seniors Boarding Home in Clark's Harbour, Nova Scotia.
Since November of 2017 Lorraine has provided a comfortable, loving home environment for seniors in her community who are in between living in their homes and not yet needing to go to a nursing home. Lorraine lives onsite at Capeview, along with her seven residents who each have their own room furnished with their own belongings. She takes care of them; cooking for them, doing their laundry, taking them to appointments, and out into the community on trips, "I provide them with a little bit of support while offering a lot of independence," she says. "It's a wonderful way to support them."
Owning a boarding home had been Lorraine's dream for years, even as she held down other nursing and project management jobs and raised her family.  It was on the last move home from out west she spoke to a friend and learned about CBDC and the help they could provide in making her dream come true.
Once she reached out to CBDC things happened very quickly for her. "One day I was holding down three jobs and the next I was signing papers to buy my very own boarding home; something I had only dreamed of doing for years. CBDC and the SEB program made that happen for me. They really came through for me."
Beyond the business advice, help writing her business plan, and loan to buy and renovate the home, Lorraine is thankful for the support of the CBDC staff. "From the beginning, they had faith in me, believed in me, and gave me the confidence to know I could succeed," she says.  
Starting her business at the age of 56 Lorraine feels that the time was right for her. "Sometimes I wish that I started it earlier so I could have it longer and more well-established before I wind down at 70, but having waited this long I feel much more settled down and wiser. I know a lot more about myself than I did years ago, and I have fewer distractions and can make it and my residents my top priority."
We're thrilled to know that after all this time Lorraine has found her calling and has a house full of love to call home. Beyond CBDC Lorraine is grateful for the support she's had from her community, including her church, and from friends, and family.