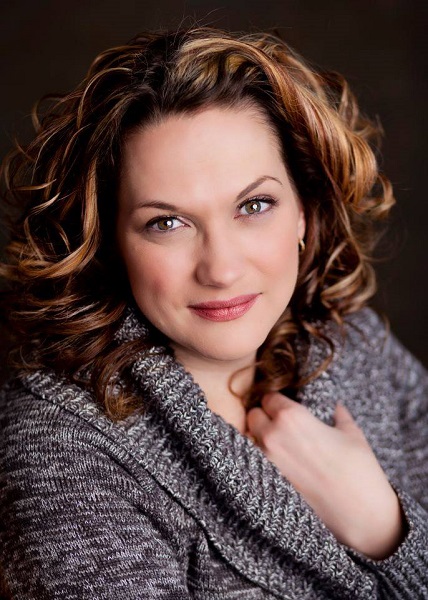 Broadway Productions in Grand Falls
At the beginning of the new millennium, Broadway Productions was established in Grand Falls. Carol-Irma Mulherin just had her second child and was hoping to find a solution to stay at home while remaining professionally active.
 
Starting a business was a wise idea. She already taught private music lessons and produced Dinner Theatre events with her husband. The business quickly gained momentum and went from part-time to full-time. Today, Broadway Productions includes a full music studio that offers private singing and piano lessons, children's music programs, four community choirs, a touring Dinner Theatre and a Junior Director program for potential music educators. Irma is also sought out as a festival adjudicator, and her company offers workshops, commissions scripts and much more.
 
"I didn't ask the CBDC for financial assistance, but an officer was very helpful in developing a business plan to offer our Dinner Theatres outside of Grand Falls. Furthermore, the CBDC offered support for my Web site, as well as for developing an advertising and marketing plan. I had a wonderful and positive experience with the CBDC officers. If they didn't have the answers to my questions, they took the necessary steps to find the answers. The officers even undertook initiatives that I never would have considered; for example, they submitted my application for the New Brunswick Prime Minister's Award for volunteerism. I've even had the opportunity to build my public speaking skills being invited to speak at other CBDC events."
Carol-Irma is a woman entrepreneur who succeeded in starting a service-based business that leverages her own skills.  Her multifaceted business offers her a competitive advantage that other music educators don't have.
 
Broadway Productions can always count on the support of Carol-Irma's husband, Scott, who still works as a school teacher, but assists with much of the theatre element of Broadway Productions. The business also relies on three high school junior instructors who were closely monitored by Carol-Irma over the past few years. Furthermore, during seasonal Dinner Theatre tours, actors are hired by Broadway Productions.
Carol-Irma draws her energy from different sources. Her former teachers and mentors are no strangers to this vitality she developed over several years. It was during her Bachelor of Music at Mount Allison University and her Bachelor of Education from the University of New Brunswick that she received advice from committed and inspiring teachers who led her to believe she could achieve whatever she strived for. Irma's family remain her constant support.  While they could have discouraged her from starting a business, they were instead very supportive of this venture.
If Carol-Irma Mulherin could offer advice to those who, like her, wish to become entrepreneurs, she ends on a very positive note: "My experience allows me to say that if you want to start a business, it will be a lot of work, but it's absolutely achievable. For anyone who wants to start their business, getting advice is critical. From the start, I was supported by the CBDC. They supported me with the wealth of their knowledge and I had access to a second opinion to evaluate my ideas and move them forward. All external resources can be helpful since they lead you to ideas you would not necessarily have imagined."