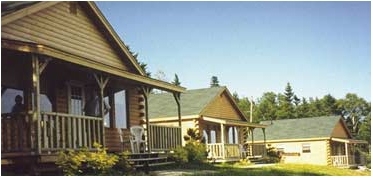 Broadleaf Guest Ranch: Where Nature Meets Nurture
Broadleaf Guest Ranch: Where Nature Meets Nurture
Are you looking for rest and relaxation in a tranquil country atmosphere? Does the idea of going on a leisurely horseback ride through vibrant nature trails, all the while breathing in fresh, unpolluted air sound appealing? Or is your idea of a true escape include pampering yourself with massages, manicures or pedicures and savouring home-cooked delectable meals that will tease a discerning palate part of your dream get-away? If any of these things are on your 'wish list' for a week-end escape or a week-long vacation, Broadleaf Guest Ranch will definitely more than exceed your expectations!
Nestled on 700 acresin the heart of the Bay of Fundy, NB, this family owned and operated adventure retreat has been providing memorable experiences for their clientele for over 50 years and 3 generations.
Guest accommodations at Broadleaf are asvaried as their sumptuous mealsoffered at the 280 seat, licensed Ranch Restaurant. There is a 3½ star rated cedar lodge providing all the comforts of a modern facility, with 5 large bedrooms and 4 full bathrooms. The lodge can accommodate up to 26 people for overnight stays making it the perfect place to host a family gathering or a corporate event. Complete with a stone wall cozy propane fireplace and a warm inviting knotty pine interior, patrons can also enjoy the massive 16 foot wrap-around deck with an alluring hot-tub which overlooks a veritable panoramic vista to provide a superb relaxing and inspirational experience.
Or if privacy is high on your list of requirements, there are 3 log cabins on the property, each with 2 large bedrooms, a full 3 piece bathroom, a fully equipped kitchen and eating area, living room with a propane fireplace, satellite TV, DVD, all surrounded in warm knotty pine walls and hardwood floors.
This dream vacation property was the result of a business being expanded in the direction of the interests of the 7 Hudson children starting back in 1963, and today the daily operations are handled by Darrell and Kathy (Hudson)Weir and Wendy Hudson. The spirit of entrepreneurism runs deep within their work ethics as their parents were bothself-employed business owners. "Customer service excellence is what we strive to provide within ourfamily business" says Kathy Weir, Accommodation and Catering Manager. "It is our goal to ensure that everyone who comes to visit with us leave contented and rejuvenated, as most of our business has been driven by word of mouth advertising and referrals from satisfied customers. We want people to feel totally at home when they stay at Broadleaf, as if they're visiting their loved ones. We remove all the stress of having to prepare meals, provide them with outdoor venues to partake in, and ensure that every minute detail is looked after. In short, a happy customer makes us happy."
Kathy, Darrell, and Wendy are all in agreement in stating that the ongoing training and support they have received from the CBDC Westmorland Albert has been instrumental in ensuring Broadleaf's continued success for over 50 years. "From business expertise to assisting us in our facility expansion through financial aid has definitely allowed us to operate a first-class Guest Ranch", says Kathy. "People deserve a high level customer service, and at Broadleaf we're very proud to be able to accommodate them and meet or exceed their expectations. We respectall our guests equally, whether it's a large corporate training group or a family of four who just want to enjoy the great outdoors."
So the next time you're considering a break from your regular routine and want to experience the unbeatable combination of cozy accommodations combined with mouth-watering ranch cuisine, call the country customer care experts at Broadleaf Guest Ranch at 1-800-226-5405 or visit their website at www.broadleafranch.com to book your unforgettable getaway.
©Marlene Oulton