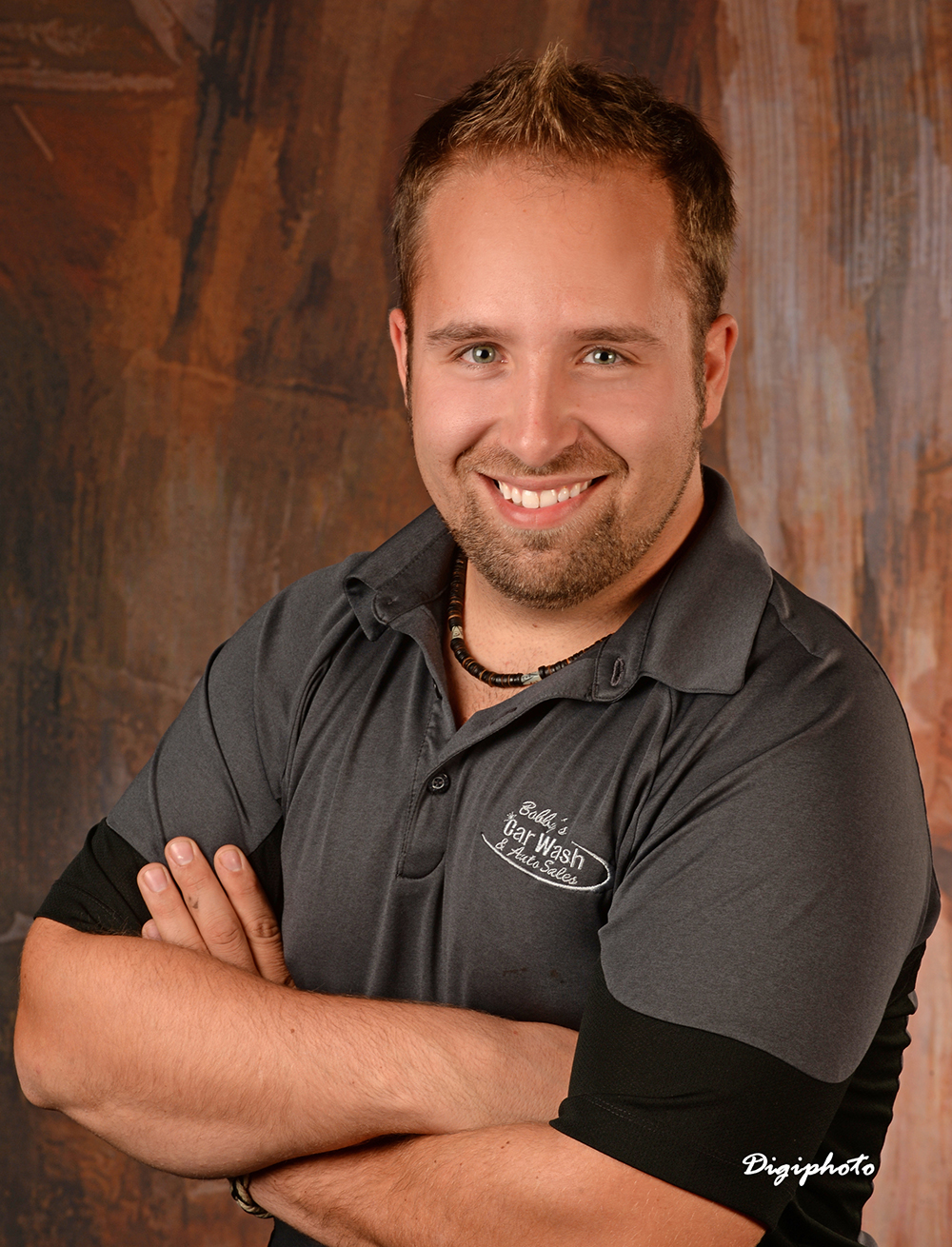 Bobby's Car Wash & Auto Sales: a growing business
In October 2014, this growing business of the Madawaska region moved to a new building located a few kilometres west of Edmundston, at 4359, route 120, in Clair, New Brunswick.
Bobby Bonenfant, owner of Bobby's Car Wash & Auto Sales, offers interior and exterior cleaning of vehicles, as well as the repair and sale of used vehicles. This success took shape gradually starting in 2008 when this aspiring entrepreneur was about to reach a major turning point in his life. It was while receiving unemployment benefits that he came up with the idea to pursue in a more sustained manner what he was already doing at home: washing cars. It was also during this period that he purchased two small vehicles for his personal use that he soon put up for sale. These first experiences selling vehicles allowed him to familiarize himself with the inner workings of the industry. After three years in operation, he had to hire someone to support him with both manual work and customer service.
"At first, I would say we sold roughly 30 vehicles per year. I was doing it from my own garage, next to my house. That's where I washed and sold cars. I still had a large enough land to have everything at the same location."
Things have changed a lot since then. A quick visit of Bobby's Car Wash & Auto Sales is all the proof you need. In 2015, the business reached 237 vehicle sales. Business expansion also means additional staff. Bobby had always dreamed about being more independent: "My business can finally rely on a certified mechanic to do its own inspections and take care of insurance for customers who purchase our vehicles. This requires a lot of inspections and we no longer have to seek outside help."
In addition to a certified mechanic, the business can count on a full-time administrative assistant who is responsible for invoicing and credit financing, as well as two full-time employees to wash the vehicles. Two other employees are employed on an occasional basis to pick up or drop off vehicles for customers.
The CBDC Madawaska is no stranger to the expansion of Bobby's Car Wash & Auto Sales. "At first, I needed a lot of equipment to begin my activities. From my first meeting with the CBDC, I was very well received. They immediately put me at ease. I also purchased the new building where we moved in 2014 thanks to the financing provided by the CBDC. Without them, I wouldn't be where I am today", admits Bobby.  
This passionate entrepreneur draws motivation from his work: "What I love most in business is being with people and helping them. I also really love cars. I select them myself which allows me to display them in my yard. I have a good inventory. I challenge myself to sell more every year and to increase the number of satisfied customers."
Bobby Bonenfant offers encouragement to those interested in starting a business in the Madawaska region. "I think the first obstacle for everyone is that we fear it won't work, that we won't get financing. However, I think that if we knock on the right door for help and submit a good project, we have to move forward. The CBDC is always there to offer help and guidance."
Bobby Bonenfant won the Young Entrepreneur of the Year 2014 Award by the CBDC Madawaska.