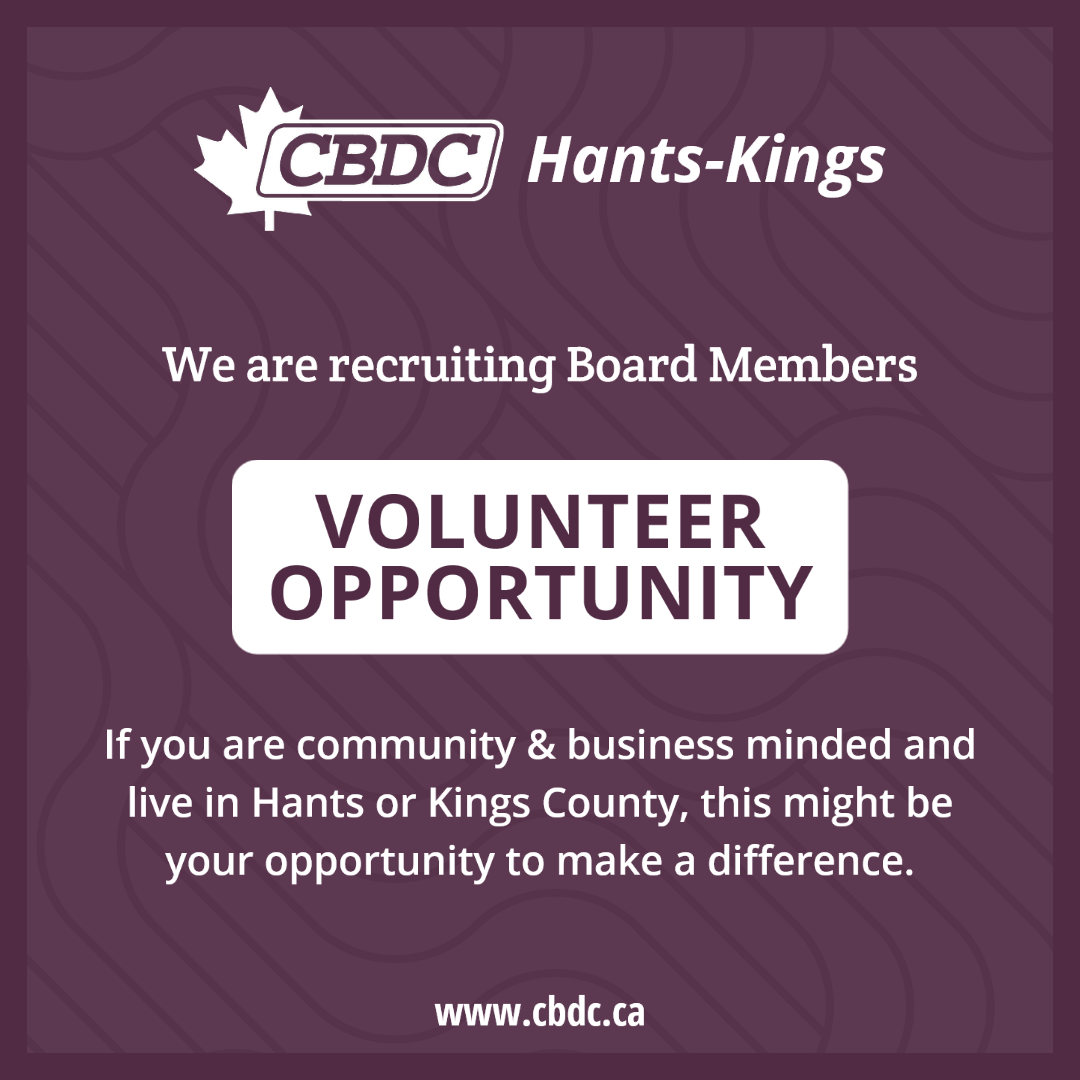 CBDC Hants-Kings is seeking community and business-minded people to serve on our Board of Directors
to represent Hants & Kings counties.
As a volunteer Director, you will be part of a team that directly impacts your community by contributing to business development and rural job creation. We encourage individuals with strong community connections, integrity, personal experience as an entrepreneur, and/or legal or financial expertise to join our energetic and engaged Board. We strive for a board with a diverse gender, cultural and racial composition and we encourage applications from all segments of our community.
For a detailed description of the position and application form, email jennifer.nicholls@cbdc.ca. Applications will be accepted until Friday, April 28 at 4 pm.
Please note that current clients of CBDC Hants-Kings (loan clients and Self Employment participants) are ineligible for Board membership for the duration of their loan or program.