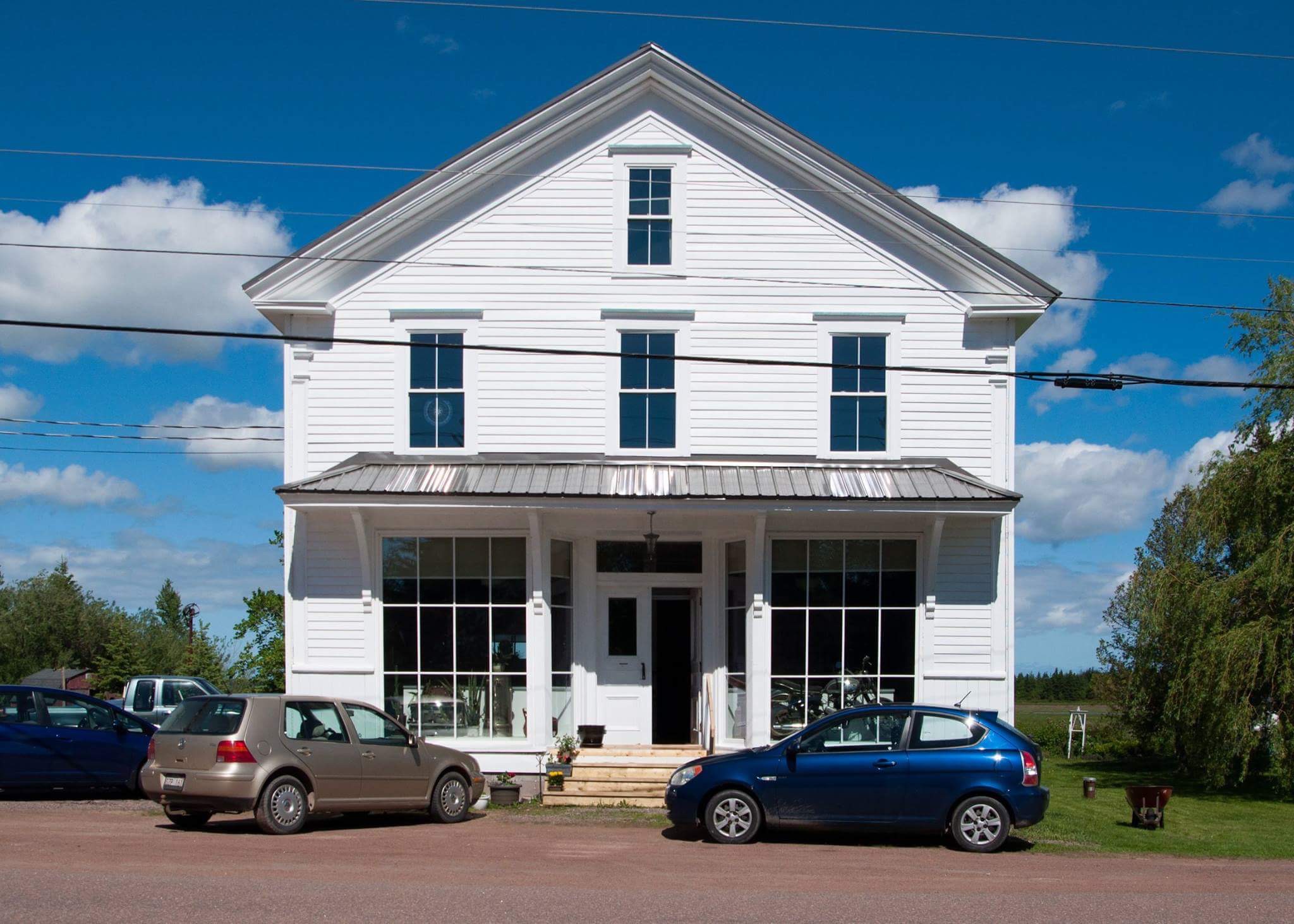 Bistro Le Chat Bleu: The Place to Go to Tantalize Your Taste Buds
When the love of creating superb food from the freshest possible ingredients is melded with the desire to offer a "one of a kind" dining experience, something magical happens. And discerning diners can find that mystical taste bud experience at Bistro Le Chat Bleu located at 342 Route 970, Baie Verte, NB.
This eclectic bistro-type restaurant may be off the beaten path, but this is one road you definitely want to take if you are a serious "foodie" or lover of all things delectable. "I try and incorporate local organic ingredients when in season, and creating a warm and inviting environment for our clients are some of the things for which we are best known for in the restaurant business," states owner Gisele Landry.
Judging from some of the rave reviews on TripAdvisor.com, Ms. Landry has more than accomplished her goal. Her clientele is as varied as their menu with patrons coming from all parts of the world along with local residents and summer cottage dwellers. Offering unique dishes such as Cioppino Soup, a west coast tomato garlic broth chock full of salmon, mussels, clams and scallops, to Briouat, a savory Moroccan pie made from chicken, preserved lemons and cinnamon, there are ample choices to suit any discerning palate on their menu.
"When my original partner and myself first laid eyes on this beautiful old beautiful building that wasn't being used for anything, we became inspired to give it new life and turn it into the kind of unique, off-the-beaten-track eatery that I've loved dining at during my travels all over the world. We wanted to introduce people to different tastes and cuisines in a rather rustic environment where they can relax and enjoy sampling something new."
The transformation of the 1830's building into a two story multipurpose space took 12 years to complete. The Bistro is located on the main floor with a yoga studio and additional dining space being housed on the second floor. The restaurant formally opened in June of 2015, and Ms. Landry has never looked back.
"The wonderful relationships between our staff and clients make all the hard work of running the Bistro well worth the effort," Ms. Landry says with a slight smile. "I employ a wonderful mix of locals, helping train students out of high school and build their employment skills in the kitchen. I try to give back to the community that welcomed us here with open arms as their well-being is important to us. Seeing our regulars coming in through the door creates such a wonderful feeling in my heart. There is so much warmth and happiness in our Bistro, and meeting new people who are so excited to discover our establishment is also such a fun experience for all of us. We all continue to support each other and our passions as the business grows and improves."
Ms. Landry is quick to offer praise to CBDC Westmorland Albert for their part in assisting her with the start-up process and ongoing training. "I am grateful I was able to take advantage of the CBDCs assistance in helping me create a viable business plan and expanding my knowledge of marketing and accounting. Their Self-Employment Benefits Program (SEB) was also helpful in providing me with some financial breathing room while I was in the process of getting the Bistro up and running. It's nice to know that there are people who are happy to help entrepreneurs such as myself succeed."
Open from April to December, Wednesday to Sunday, 11:00 am to 10:00 pm, be sure to drop in to Bistro Le Chat Bleu for a simple lunch or a full course dinner. Your taste buds will thank you for the visit.
©Marlene Oulton