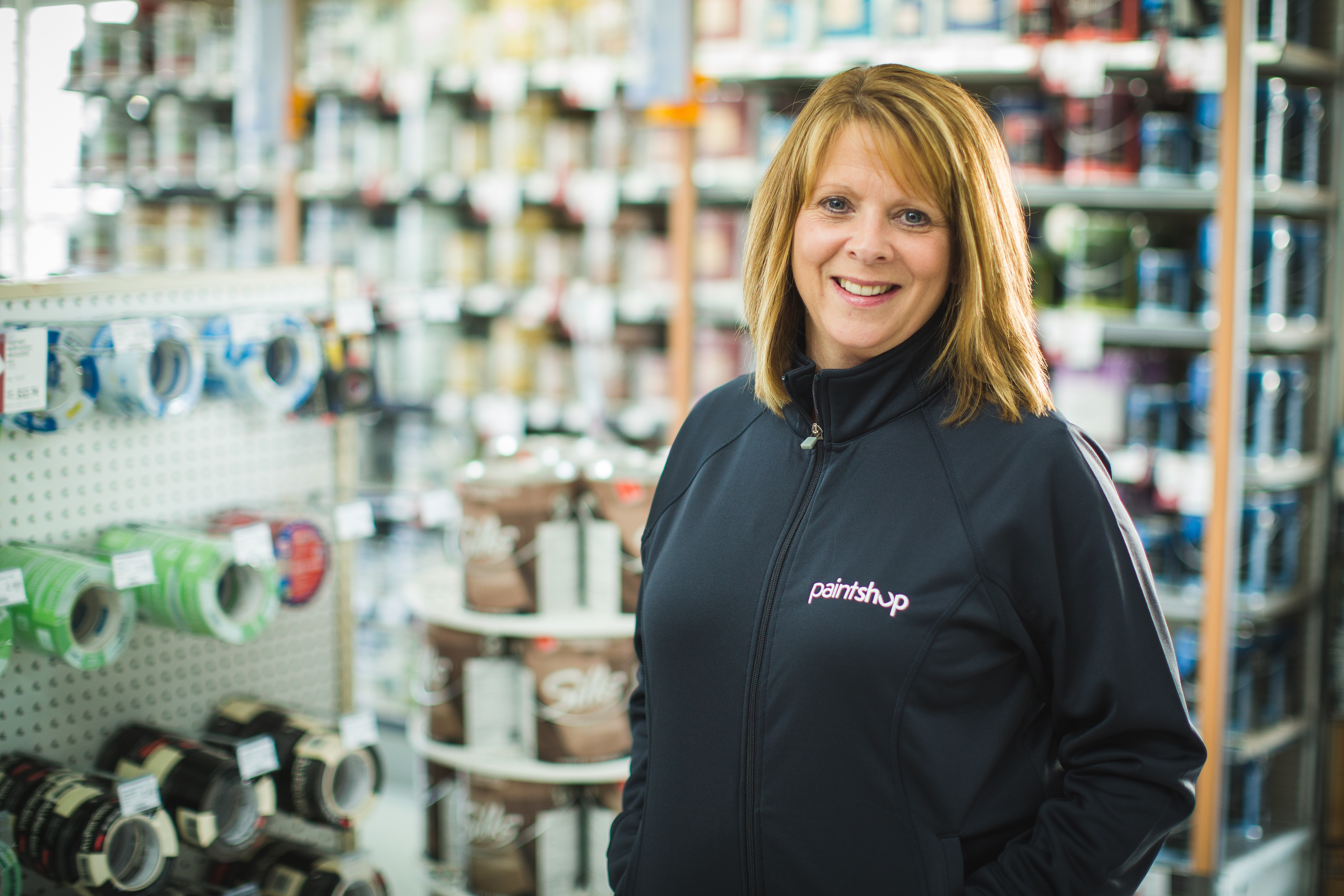 Beverly & Wade Matthews - K & K Home Styling
Beverly and Wade Matthews from Grand Bank started their business K & K Home Styling Ltd. after deciding they wanted to give working for themselves a try! They took advantage of the CBDC General Business Loan program with Beverly operating The Paint Shop & the Cape View Efficiency Unit. As you can tell the entrepreneurial spirit is alive and well in this household! K&K Home Styling Ltd. launched in August 2016 & doors were open by the end of September of the same year. In less than 3 months of operating Beverly already employs one other person besides herself.
Almost as impressive as her entrepreneurial spirit and success is her family's long standing connection to her business location. The building she currently occupies was originally built by her Grandfather and Grandmother who operated a Carpentry & Construction business. When they retired the building was taken over by her Aunt and Uncle where they operated for a number of years. After their retirement the building was sold out of the family. When the building became available again in November of 2015, Beverly knew she wanted to use it as her business location.
She approached CBDC Burin Peninsula to obtain financial support and received a General Business Loan and lots of moral support. Beverly then finished her job at a law office to pursue her new career. She says she loves being able to go to work, interact with customers on a daily basis, and see people happy that the store is open again.
Beverly's business tip:
"My advice for anyone wanting to operate their own business is to follow their dreams and go for whatever they want but also remember, you have to be prepared to put in a lot of hours if you want your business to succeed."