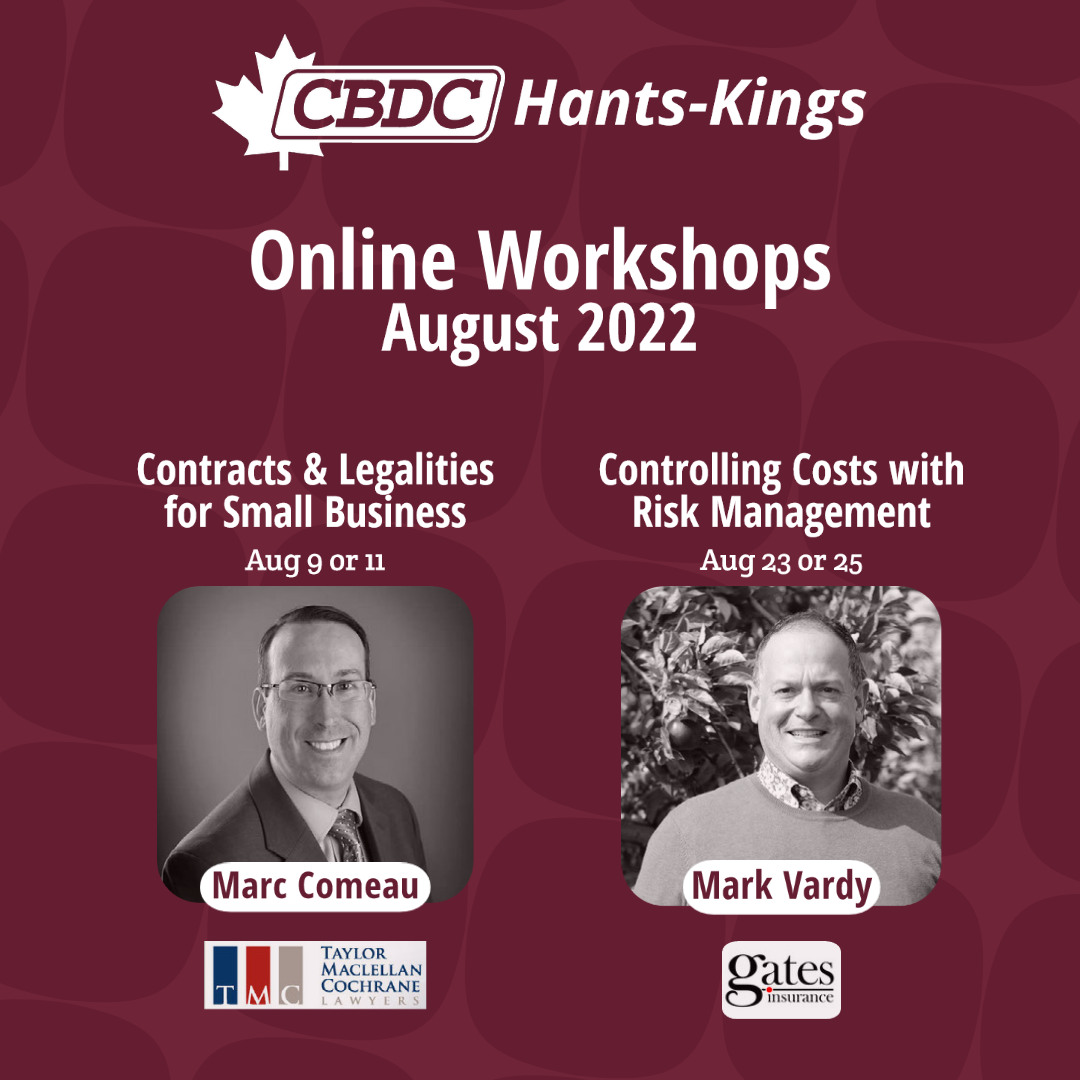 August Online Workshops
CBDC Hants-Kings is offering two introductory small business workshops in August:
- CONTRACTS & LEGALITIES FOR SMALL BUSINESSES with Marc Comeau on Tue, Aug 9 and Thu, Aug 11
- CONTROLLING COSTS WITH RISK MANAGEMENT with Mark Vardy on Tue, Aug 23 and Thu, Aug 25
Classes are up to 2 hours long and take place on Zoom. There is no cost to attend, however spaces are limited, and preregistration is required. To reserve your spot, contact Allison.Hirschfeld@cbdc.ca.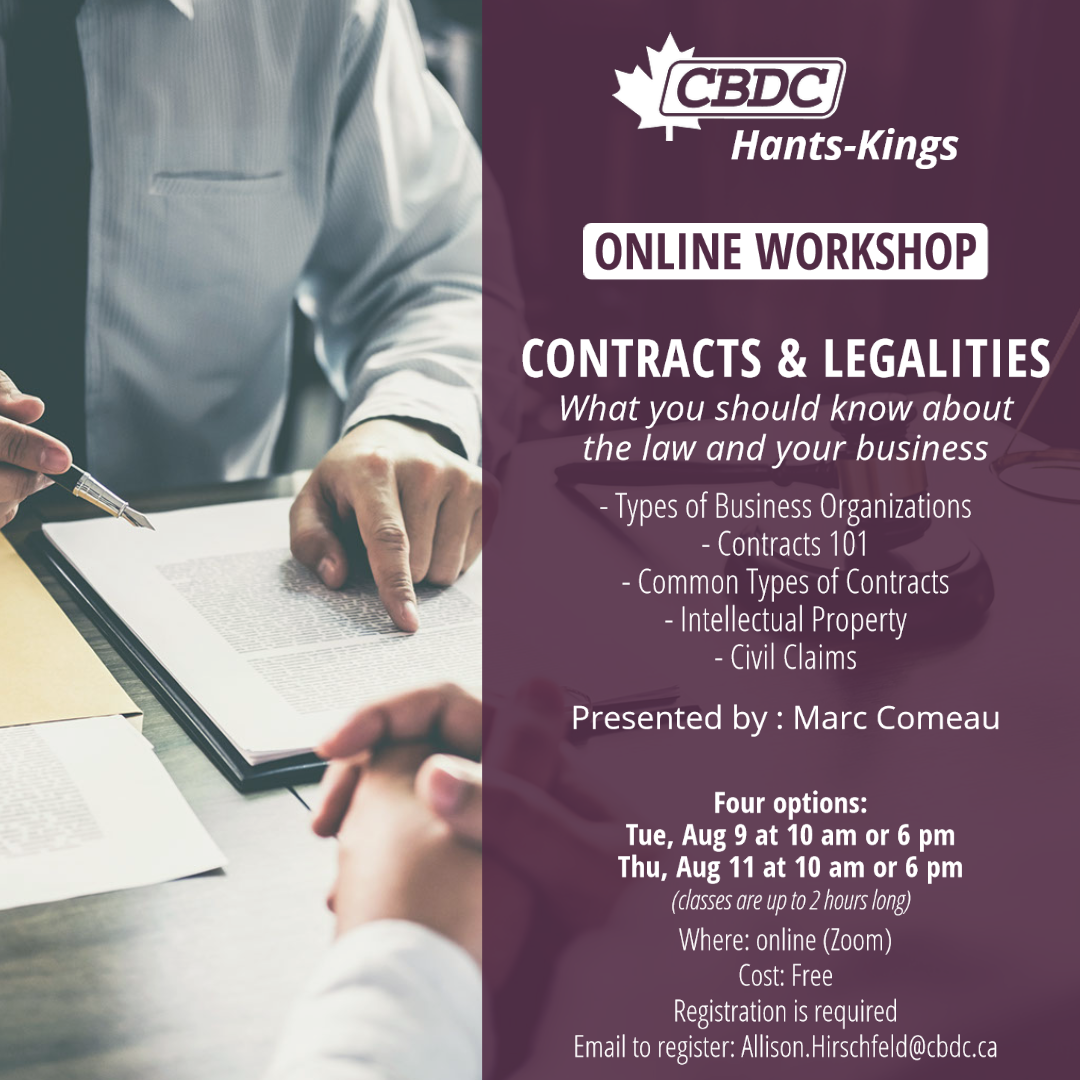 CONTRACTS & LEGALITIES: What you should know about the law and how it relates to your business
Presented by: Marc P. Comeau, Partner Taylor MacLellan Cochrane
No matter the kind of business you operate, there are legal considerations. Join us for this introduction to legal topics for small businesses and learn about:
- Types of Business Organizations
- Contracts 101
- Common Types of Contracts
- Intellectual Property
- Civil Claims
Four Session Times Available. Choose one:
Tuesday, August 9 at 10 am or 6 pm
Thursday, August 11 at 10 am or 6 pm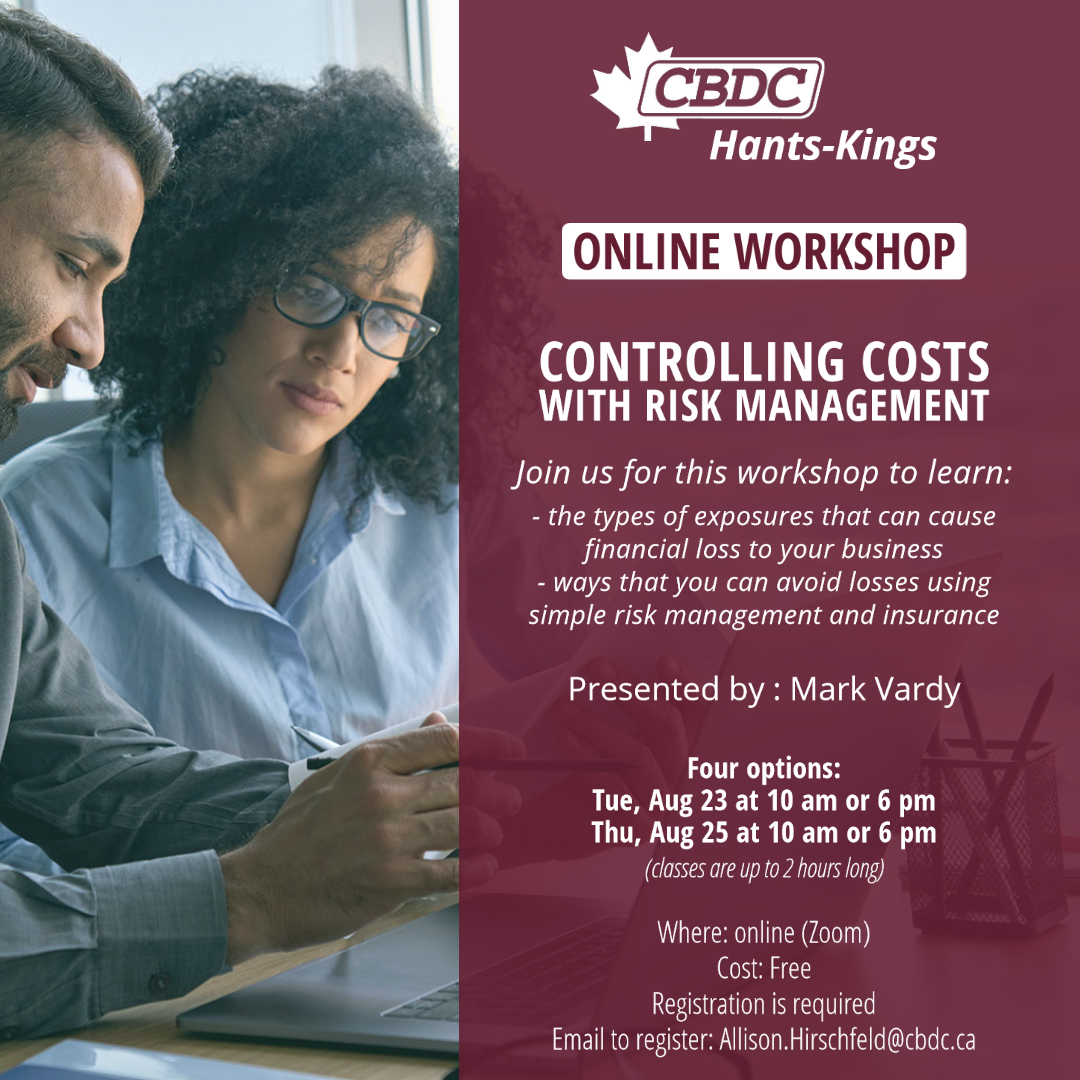 Controlling Costs with Risk Management
Presented by: Mark Vardy, Gates Insurance
Join us for this workshop to learn:
- the types of exposures that can cause financial loss to your business
- ways that you can avoid losses using simple risk management and insurance
Four Session Times Available. Choose one:
Tuesday, August 23 at 10 am or 6 pm
Thursday, August 25 at 10 am or 6 pm