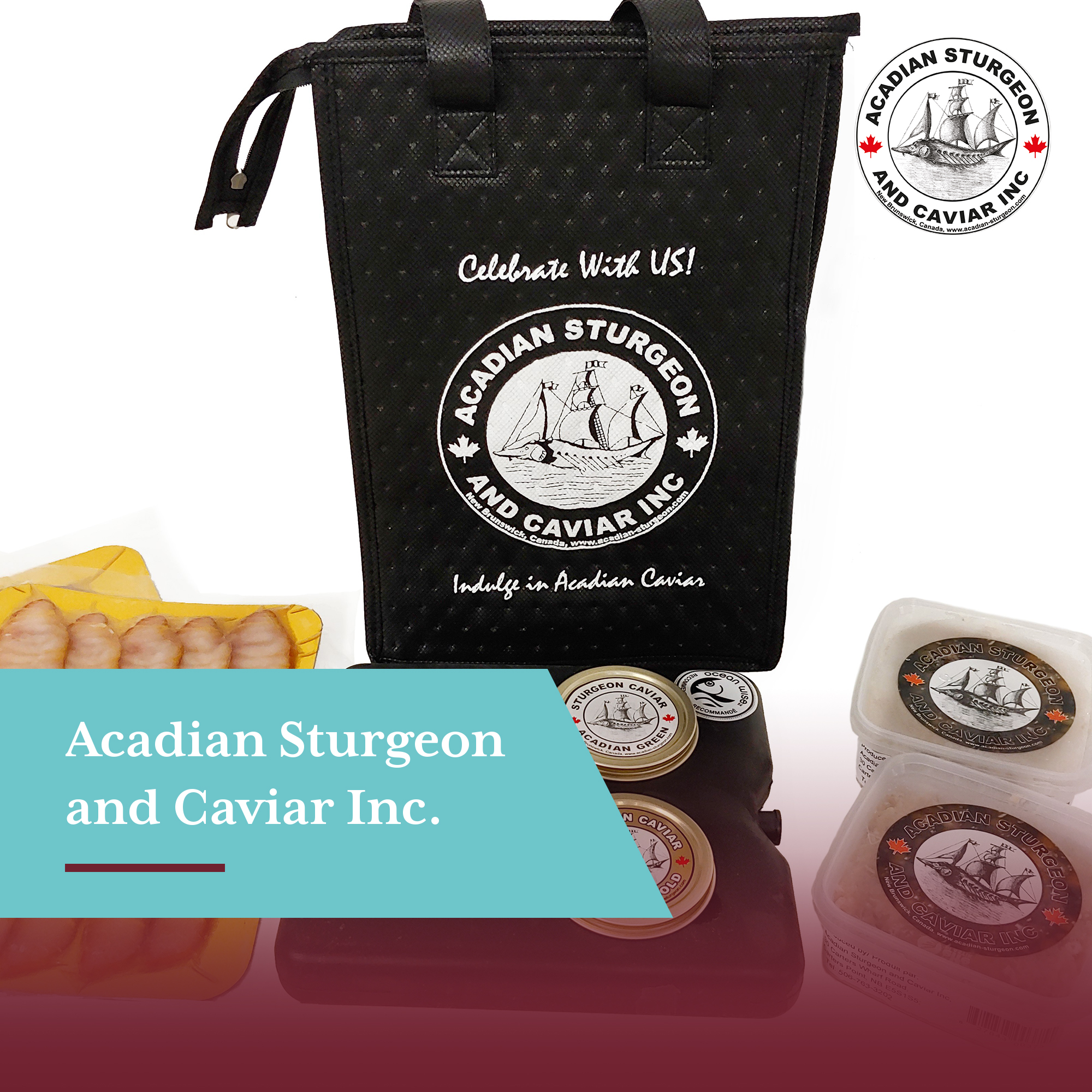 Acadian Sturgeon and Caviar Inc.
The Taste of Continued Success
Ah, caviar. The mere mention of this word causes one to think about decadent dining at its finest. Yet Cornel and Dorina Ceapa, owners of Acadian Sturgeon and Caviar Inc., believe that caviar is no longer only for the wealthy. Their top-notch offerings are priced well within the budget of an average person and are meant to be enjoyed by all, or at the least for special occasions.
"When we opened our sturgeon farming/harvesting business in March of 2005, we decided that first and foremost we wanted to be able to share this delicacy with everyone and educate people about sturgeon and caviar. Our goal was to produce a high quality product from both our wild Atlantic sturgeon small fishery and our land-based farmed operation for the local sturgeon species, certified Ocean Wise operation, to market across Canada. We're very proud to say that's exactly what we accomplished. In 2019, we had a record year for sales, and January, February and the first half of March 2020 showed continued growth that we had seen in the preceding five years. Then along came Covid-19 and took the wind out of our sails", says Cornel.
With restaurants being closed, clients became worried about their cash flow and the orders stopped coming in. And as is usual in a downturn economy, people tend to conservatively spend their money on only necessities, which usually doesn't include caviar. Since the summer season is when Acadian Sturgeon and Caviar Inc. spend most of their working capital to produce their products, their revenue stream dried up to barely a trickle. "We expend most of our budget during the summer time on feed, electricity, oxygen, and salaries for our aquaculture operation," says Cornel. "We knew that without some influx of additional capital, we'd have to wait until the next production cycle to play catch-up, which meant the summer of 2021. If that became the case, it meant that we would definitely have to close our business as we wouldn't have enough cash to keep up the general maintenance to tide us over another year."
Thankfully, they learned of the Government of New Brunswick Small Business Emergency Working Capital Program and contacted their local CBDC. "Making that initial phone call and receiving the additional funds has been a life changer for us. If we hadn't received it, we would be in dire straits," states Cornel. "As it stands now, we are completely confident that our company will emerge from this pandemic stronger than ever. Our brand is well known and, by continuing to offer a diversified product line, we are actually considering investing in growing our operation once the pandemic ends."
And that ensures that everyone can continue to have access to the sweet taste of success well into the future if the folks at Acadian Sturgeon and Caviar Inc. have anything to say about it.
©Marlene Oulton 2020