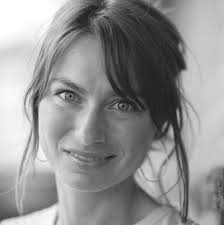 A chocolate factory like no other
Located at 395 Main Street in Shediac,  Adorable Chocolat specializes in premium and craft chocolate confection. In 2008, Ginette Ahier founded her own company Choco-Cocagne, which later was incorporated under the name Adorable Chocolat with the French chocolate maker Frédéric Desclos.
Far from an ordinary chocolatier, Ginette built her brand according to her deepest values and is set on offering a product while considering its environmental as well as it social footprint. Accordingly, her chocolate is made locally from fair trade products.
The company is also shaped by a desire for innovation with regards to its suppliers and recently reached out directly to families from Uganda and Madagascar to purchase cocoa beans. Furthermore, the company uses the services of a local roaster, in Gaspésie (Quebec), to roast its beans. This further strengthens the company's commitment to using fair trade products.
In addition to setting herself apart from the competition, Ginette has big dreams for her business. To achieve them, she chooses to invest in purchasing equipment as well as marketing her product. A product with a very promising future, thanks to the purchase of a mechanical enrobing machine, as well as other equipment to increase production. From half a ton the first year of operation in 2008, the production jumped to 3 tons in 2014 and is expected to rise above 15 tons in 2017. Because of the unique nature of the market, it tends to spread from the Maritimes to other Canadian provinces, with future objectives of reaching the Eastern part of the United States.
Adorable Chocolat's expansion objectives stemmed from the help received by the CBDC Westmorland Albert. "When it comes to purchasing equipment, heavy machinery, it is more difficult to get assistance from traditional banks. The CBDC can more easily offer us a more personalized service, which is also more informal. The officers take an interest in us. This contact was absolutely crucial for the expansion and development of my business", says Ginette. She adds that she sometimes attends training sessions provided by the CBDC when guest speakers are invited and when the topics are more suitable to her needs. She even occasionally borrows books from the CBDC.
It is not surprising to see all the awards won by this determined entrepreneur. She received the 2014 Emerging Business of the Year Award from the Greater Shediac Chamber of Commerce; was recognized as one of 20 emerging culinary companies in Canada in 2013; was named one of Canada's top 5 craft chocolate factories by Doreen Pendrac, author and specialist in chocolate in 2014; and, in 2015, she received the Women Entrepreneur of the Year Award from the New Brunswick Association of CBDCs as well as the Southeast Regional Entrepreneur of the Year Award.
    
Ginette Ahier is also very active in her community. She developed a $140,000 project (phase 1) with parent volunteers, citizens and local businesses, through the 21inc group in Cocagne, with the aim to build a children's playground. The project is in its second phase in 2015 and involves seniors from the community. This woman entrepreneur is not only a model of success for the people of New Brunswick wishing to raise their professional levels through entrepreneurship, she is also very active in supporting initiatives that can further the economic and social development of her community.