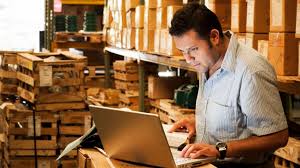 South Shore Opportunities CBDC offers a loan for eligible business activity, including start-up, expansion or purchase of an existing business with a base of operations in Queens County or Lunenburg County, Nova Scotia.
Loan is in the form of a repayable, personal loan with a flexible interest rate and flexible repayment terms.
Strong personal credit is necessary.
No minimum loan.   Maximum loan $10,000.
Interest rate currently:  Interest rate currently:  Starting at bank Prime plus 3 % and can raise or lower  (dependent upon risk assessment) for new  and existing businesses.
No application fee
Year-round and seasonal business activities are eligible.
Can be used to finance any costs of an eligible business including fixed assets, start-up costs and working capital, however no purchase of licensed vehicles is allowed.  Leasehold improvements and franchise purchases are also eligible.  The loan cannot be used for personal use.
Can be used to purchase assets of a former business provided the purchase transaction is at arm's length and the business assets are purchased at or below their current fair market value.
A Borrower can be a sole proprietorship, a partnership , or a limited company .
DECISIONS MADE LOCALLY within 5 business days.
Applications are reviewed based on viability, including management experience, as well as impact on employment in the local community.
You are encouraged to make an appointment to discuss your business idea early in the planning stage to take advantage of the counselling and technical services that are also available at NO FEE for service.
Applications can be made through one of our  Business Officers by emailing sso@cbdc or telephone 902-354-2616.
You may visit the Liverpool or Bridgewater office, or a Business Officer will meet you at your place
For more information on the MICRO loan, please email sso@cbdc.ca,  or  call  South Shore Opportunities cbdc at 354-2616