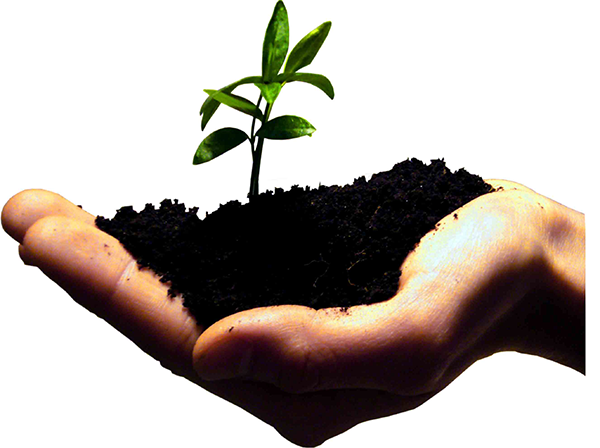 2020-2021 Annual Report South Shore Opportunities
The year April 1, 2020 to March 31, 2021 ended with an Operating Account deficit of $3,863.01.  The Board used $27,500 interest earnings from Investment to supplement the deficit this year.
$241,113 was received in operating income from ACOA. 
The corporation had budgeted ACOA contract $241,113,  $42,642 other revenues plus the need to use $ 216,000 interest from investment earnings for a total of 499,755.   Budgeted expenses were $499,755.  
Actual revenues achieved were ACOA contract $241,113 plus other $145,329.96 plus a transfer of $27,500 from investment earnings, totalling operating revenue $ 413,922.96.   Actual interest from earnings used was $188,500 less than budgeted.  Revenues exclusive of use of investment earnings were $102,687.96 more than budgeted due mainly to one time $42,500 operating funds supplement from the RRRF contract plus $70,500 fees for service processing RRRF loans .   As well, $4,361.25 was received finalizing the Graduate to Opportunity employment subsidy contribution from the province.   
Actual expenses of $413,942.96 were $85,812 under budget due mainly to reduced staff hours, reduced advertising and reduced board travel and conference expenses.   Of note, professional fees were $4,725.81 overbudget due to strategic planning fees as well as  Board authorization to purchase a market report of wages and also Board authorization to support the Business Officer in pursuing CPA training
The corporation did 2 other extra contracts during 2020-2021:
Entrepreneurial Training Fund; partnered with Atlantic Association CBDC/ACOA
Consulting Advisory Services Program; partnered with NS association CBDC
South Shore Opportunities invested $5,287 in 4 businesses who took individual training in a business management skills.  In 2020-2021, via the Entrepreneurial Training Program, people gain a great deal from individualized learning. This year, 1 of the 4 businesses used the training to learn individualized bookkeeping on a variety of software.  2 businesses gained skills in branding using social media  and a business learned how to be a more inclusive business.
South Shore Opportunities approved 3 Consulting Advisory Services contracts in the amount $9,410.63.  The Consulting Advisory Services program helped two existing businesses with a marketing and branding strategy, and helped a third business obtain a  business valuation.
South Shore Opportunities had 104 new business client interviews, 21 from Queens Co and 83 from Lunenburg Co.  TEA noted 151 new business clients, 302 counselling session , 309 loan monitoring engagements, 13 site visits.   In comparison to 2091-2020,  SSO had 81 new inquiries  16 from Queens Co and 65 from Lunenburg Co., with Tea recording 181 new business clients.
.As a result of these new inquiries, South Shore Opportunities provided assistance with business plans and other technical assistance and business counselling sessions.  The majority of new clients came from word of mouth.   The Atlantic Association cbdc website was a good referral source. The banks continue to be a good source of referrals. 
South Shore Opportunities originally received $2,396,890 for community investment from various Federal Government sources (Employment Immigration, Human Resource Development Canada, Service Canada and ACOA) between startup 1992 and 1998.  The organization has committed $22,139,778  to March 31, 2021.
The year end March 31, 2021 saw 6 formal requests for investment from the General Investment Fund, 2 for Queens Co. and 4  for Lunenburg Co.  All requests were reduced due to Covid-19 pandemic for the full year.
It can be seen that counselling and technical assistance are a strong part of services provided by the organization.  104 new inquiries (TEA noted 151) , 6requests for investment from South Shore Opportunities community investment fund indicate that start-ups, expansions and business difficulties were supported through counselling, technical assistance (particularly cashflow planning) and guiding the client to be prepared to request  financing from more traditional sources.
The request for investment totalled $380,000 which is down dramatically, $661,500, from 2019-2020 application.  Of note, 1997-98 and 1998-1999 had the highest loan dollar requests in the organizations' history ..
During this fiscal year South Shore Opportunities committed 83% of the requests, committing $ 355,000 net of refinancing, 5 loans (5 of which were used), a decrease of 9 loans and a decrease of  $661,500  loans committed compared to 2019-2020.   Of note, the 29 year average number of loans approved annually is 18.4.  2016-2017 was the most loan dollars approved, $1,679,835, in the organization's 29 year history.  2020-2021 is dramatically low in  the historical average, due to pandemic.
The current year investment was partially used to potentially created and maintained 15 FTE jobs.
South Shore Opportunities disbursed $434,737  regular investment funds in 2020-2021, down dramatically ($518,911) from $953,649 disbursed in 2019-2020.  South Shore Opportunities approved and disbursed  39 RRRF loans in the amount $1,008,735.
Also during this year, 39 Regional Recovery and Relief Fund (RRRF) loans were approved and disbursed for a value of $1,008,735.  RRRF loans were a special project contracted with the Atlantic Association of CBDC who contracted with the federal government, in response to the covid-19 pandemic
Write-Offs and Allowance for Doubtful Accounts
Write-offs to the general Investment Fund during this fiscal year totalled $14,074.16 covering 1 loan for 1 business.  Historical total write-offs with subsequent recoveries means the rate of write-offs net of recoveries, $2,738,301.21/ $22,139,778.95 to March 31, 2021 is 12.4% of commitments, since inception.
Following analysis of the loan portfolio and individual loans, the organization chose to make no increases to the Allowance for Doubtful Accounts, leaving the balance at year end at $592,356.39 which is a conservative 21.9% of the outstanding regular investment $2,703,110.32 loan portfolio. 
The nvestment Fund completed the year with $2,703,110.32 million regular investment fund Loans Receivable, covering 51 loans, after write-offs.  This is down $470,368.58 and 10 loans from 2019-2020.    At March 31, 2021 there was $1,490,094 available for investment.
RRRF loans outstanding at March 31, 2021 were 38 loans totalling $965,843
Referencing Community Futures of Tomorrow funding formula, indicates a 1.5% operating contract penalty if investment funds loaned to the community or ACCBIF are less than 70%.   Based on disbursed figures, this organization ended the year March 31, 2021 with 65.40% utilization. 
GOVERNANCE
The Board of Directors continues to both advertise publicly and utilize networks to continually seek new members of the Board.  The Board remains committed to seeking a broad range of geographic and industry business expertise to maintain the important access to capital for small business in the community of Queens and Lunenburg counties.
The organization is currently seeking potential board members from Lunenburg County and is particularly interested in attracting young entrepreneurs at the moment.