Success Story: "Little Black Dress Company"
At CBDC Central PEI, building client success key. That is why we are focusing on one of our exceptional clients each month and sharing their "Success Story". This month's featured client is Shawna Perry, founder of the Little Black Dress Company (LBD).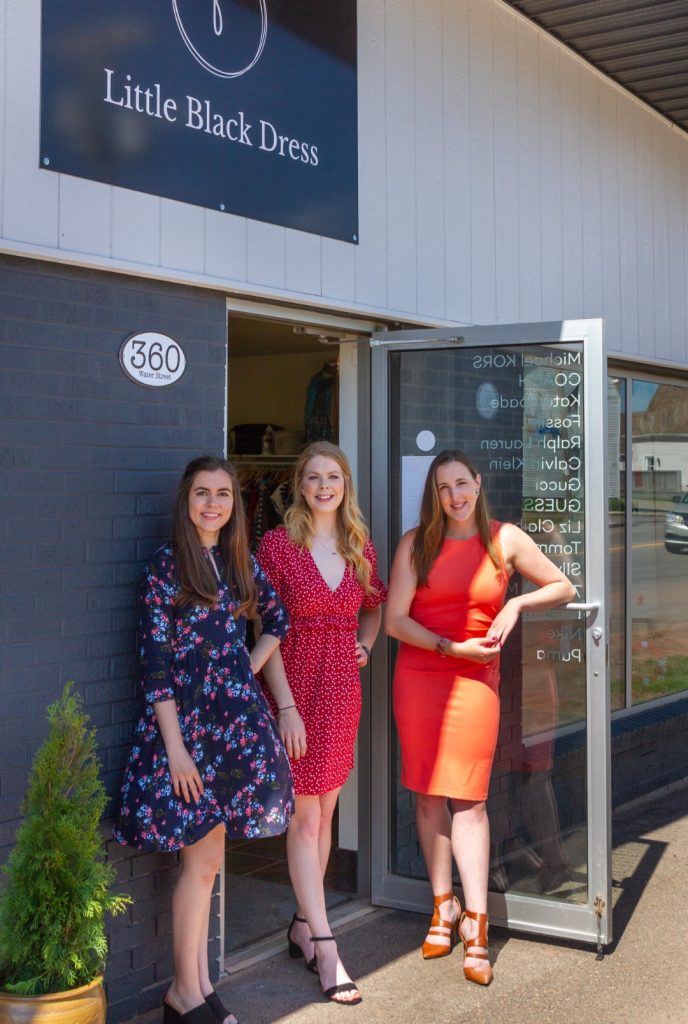 Shawna's background in both business and fashion paved the way for the career she has built for herself today at LBD. In the fashion world, she worked in various roles – everything from style and bridal consulting to retail store and formalwear management. Shawna uses fashion to express herself – "how you're feeling, what your goals are, the way you feel about yourself, everything" – and loves bringing this enthusiasm and passion to her clients. Upon completing education in Business, she worked numerous roles in large law and accounting firms and learned a lot of the "behind the scenes" aspects of successfully running a business in PEI.
"Little Black Dress company is a full‐service fashion company featuring a consignment boutique. We offer a full menu of fashion related services to the public ranging from at home style consultations, clothing steaming, alteration assessments, style boxes, pop up shops, lunch 'n learns, and more. COVID‐19 put a halt to many of these personal services, and we spent more time focusing on the consignment boutique aspect of the business, while adapting in ways we could also "service" our clients. This is when we came up with Friday night shopping parties, and when we really perfected our style box service."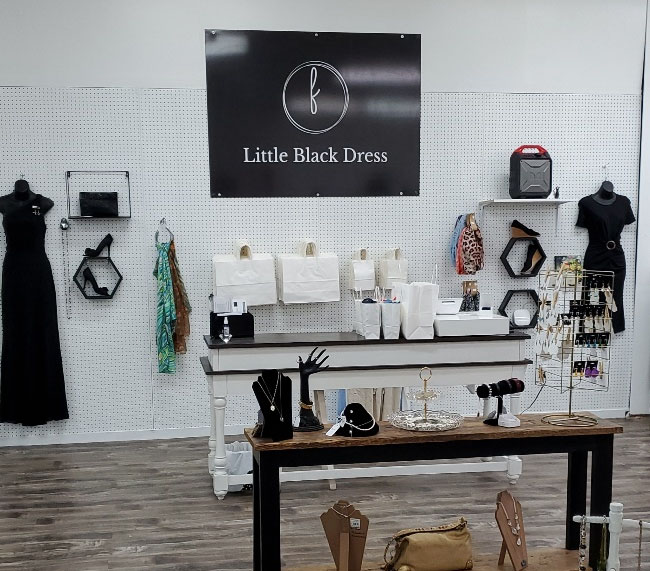 LBD is more than just a clothing store. With a huge focus on ethical fashion and top‐notch service, Shawna's shop stands out from the crowd. "Our mission is to keep fashion circular (and) keep clothing in rotation to make sure textiles are getting lots of life, lessening the demand for fast fashion sweat shops, and diminishing textile waste. We do this not only by buying and selling through our consignment boutique, but also by styling. Sometimes our clients have items they may have tossed away, but we are able to show them new, fun ways to wear those items, and they sort of get a new life." Along with this, Shawna strives to have "something for everyone", providing her unique shopping experience to people of all ages, sizes, genders, cultures, and more. Body positivity is key for Shawna, who says "when you like the way you look, you love the way you feel".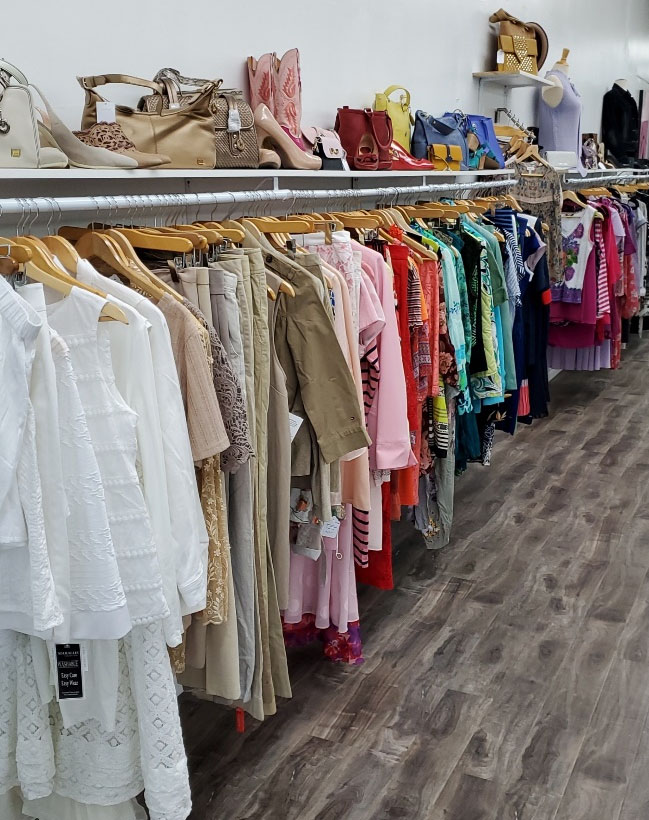 Shawna is a CBDC Central PEI client through our "General Business Loan" program. The loans she was able to receive from our branch during the startup stage of her business helped her "secure a brick‐andmortar storefront, purchase inventory, equipment, and more, to get (LBD) up and running". Upon successfully launching LBD, Shawna returned to CBDC Central to obtain further financing:
"We outgrew our physical space and needed something bigger. CBDC helped make that happen. With the loan extension I was able to put a down payment on a larger location, complete much needed renovations to that space and have working capital for opening. I want to stress that financial assistance was not the only reason CBDC helped my business. The education, training, information, and experience that came with being a CBDC client was even more beneficial, in my opinion. The fact that I was to prepare my own balance sheets, income statements, and statements of cash flow each time I asked for more money, really gave me the chance to learn how to closely pay attention to my finances… On top of that, being a client with CBDC allowed me to attend numerous information sessions and networking events. This was extremely beneficial to me in the beginning of the business, to meet new people, get my name out there, and learn as much as I could about being a business owner. This was extremely valued!"
In early 2021, Shawna's efforts paid off in the small business ecosystem here in Summerside. At the Greater Summerside Area Chamber of Commerce's Business Excellence Awards, LBD was named the CBDC Central PEI "Small Business of the Year"!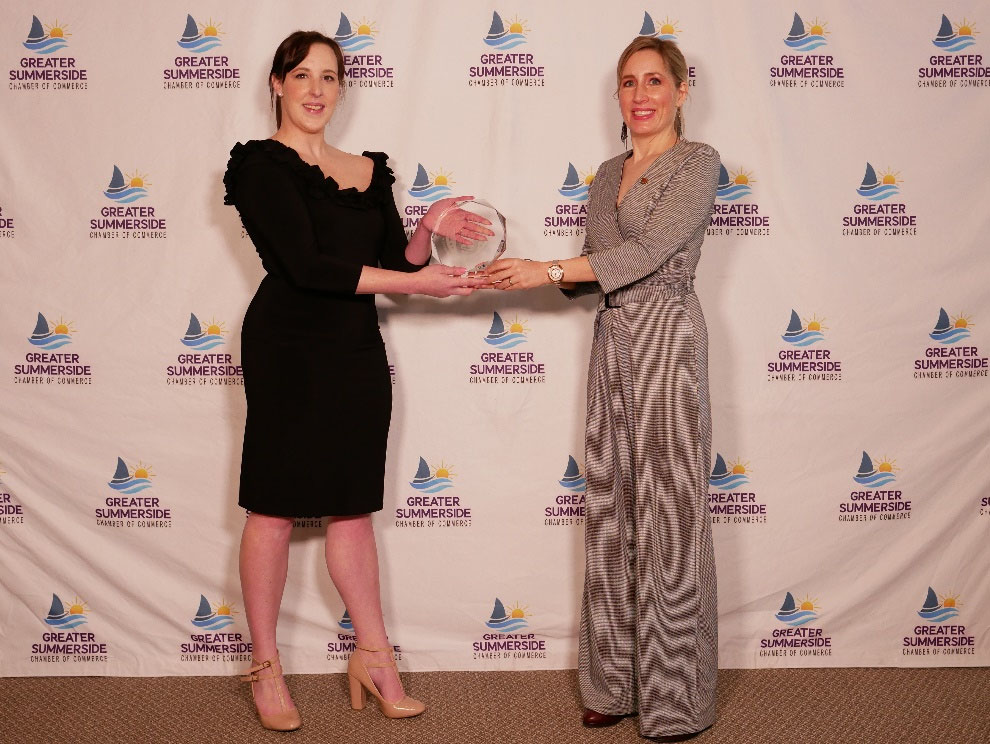 It is no surprise to us that the future is already looking bright for Shawna and her LBD team. Some of the ideas Shawna will be bringing to fruition over the next few years include "training sessions regarding styling, expanding into formalwear, fashion shows, designing a fashion line, and so much more!"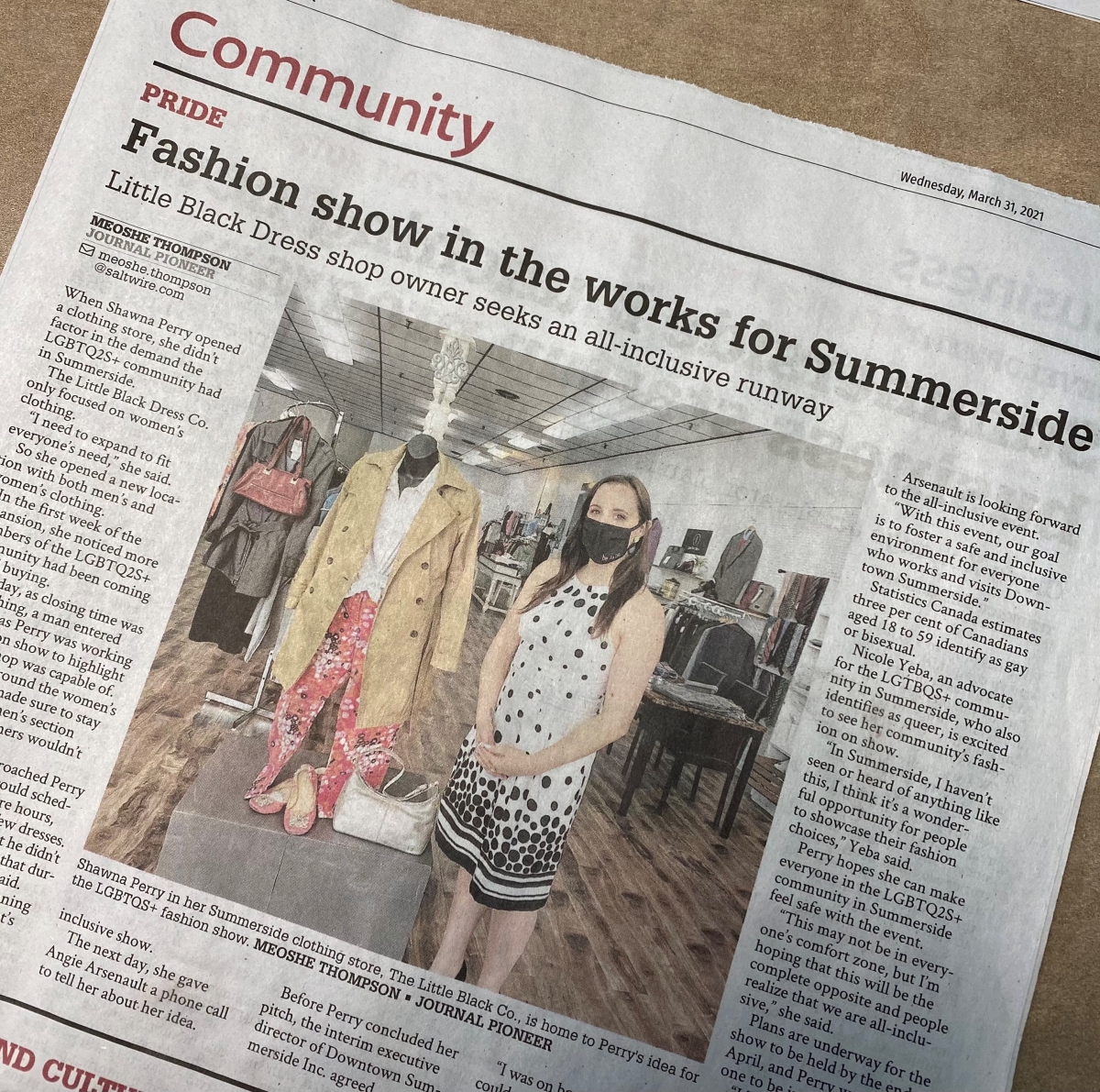 Shawna is thankful for the support she has received from her incredible staff "with ambition as big as (her) own… forever thinking 5 steps ahead", along with her spouse, family, and friends. When it comes to her inspiration for launching her business, she thanks her 5‐year‐old boy and 2‐year‐old girl, who she is forever telling to follow their heart, chase their dreams, and that they can do whatever they set their mind to. Deciding to take her own advice, Shawna took a leap into entrepreneurship and has not looked back.
We are thankful to have clients like Shawna to look up to each and every day!
To inquire about starting your own business, get in touch with your local CBDC today.