Join us!
You can join us to kick off CBDC Day on the Atlantic Association CBDC Facebook page. From there you can check out our website and find your local Corporation and join them on their Facebook page, or begin following CBDC Day on another social media platform such as Twitter, Instagram or LinkedIn.
What are Community Business Development Corporations?
As CBDCs, we assist in the creation of small businesses and in the expansion and modernization of existing businesses by providing financial and technical services to entrepreneurs.
We are not-for-profit community-based organizations run by volunteers from the local business community who firmly believe in improving the economic viability of their communities.
Investment decisions are made by an independent Board of Directors sensitive to the needs of its community. The directors are volunteers from the business sector dedicated to helping make their community a better place in which to live and work.
The strength of the CBDCs is in our volunteer boards. They have an intimate knowledge of the local markets, the business environment and the people in their communities.
CBDCs have been supporting small businesses in rural Atlantic Canada for over 35 years and we're so pleased to celebrate another year serving the rural small business community of Atlantic Canada.
With 41 locations throughout New Brunswick, Nova Scotia, Prince Edward Island and Newfoundland and Labrador, we're passionate about rural small businesses and our rural communities.  
CBDCs are your local small business partner, with an array of programs and services to suit your needs.
Programs
With a variety of business loans, training services and help accessing consultants, CBDCs are here to help small businesses in rural Atlantic Canada start-up, grow and thrive!
Learn more: https://www.cbdc.ca/en/programs
CBDC Success Stories!
We take pride in helping business owners succeed!  Take a look at some of the amazing success stories from CBDC clients we've been lucky to support.
NB - Darren Dube: Atelier DD Shop Auto Esthetics Technician https://www.cbdc.ca/fr/nouvelles/histoire-a-succes-programme-daide-au-travail-independant-pour-personnes-ayant-un-handicap
NB - Kelly Snowdon: Dugout https://www.cbdc.ca/en/news/self-employment-benefit-program-for-persons-with-a-disability-success-story
PE - Eugene Doyle: Doyle & Feehan Construction https://www.cbdc.ca/fr/node/1450
PE - Sheila Arsenault: Treetop Haven https://www.cbdc.ca/en/news/introducing-the-atlantic-business-award-of-distinction-winners-treetop-haven
NS - Vincent Acker: Fisherman https://www.cbdc.ca/fr/node/1294
NS – Shivani Dhamija: Shivani's Kitchen https://www.cbdc.ca/en/news/introducing-the-atlantic-business-award-of-distinction-winners-shivanis-kitchen
NL - Ryan Sweeney: Premier Sports Academy  https://www.cbdc.ca/en/news/cbdc-success-story-premier-sports-academy
NL - Charlene Rumbolt: Great Caribou Studio https://www.cbdc.ca/en/news/cbdc-success-story-great-caribou-studio
Learn more: https://www.cbdc.ca/en/success-story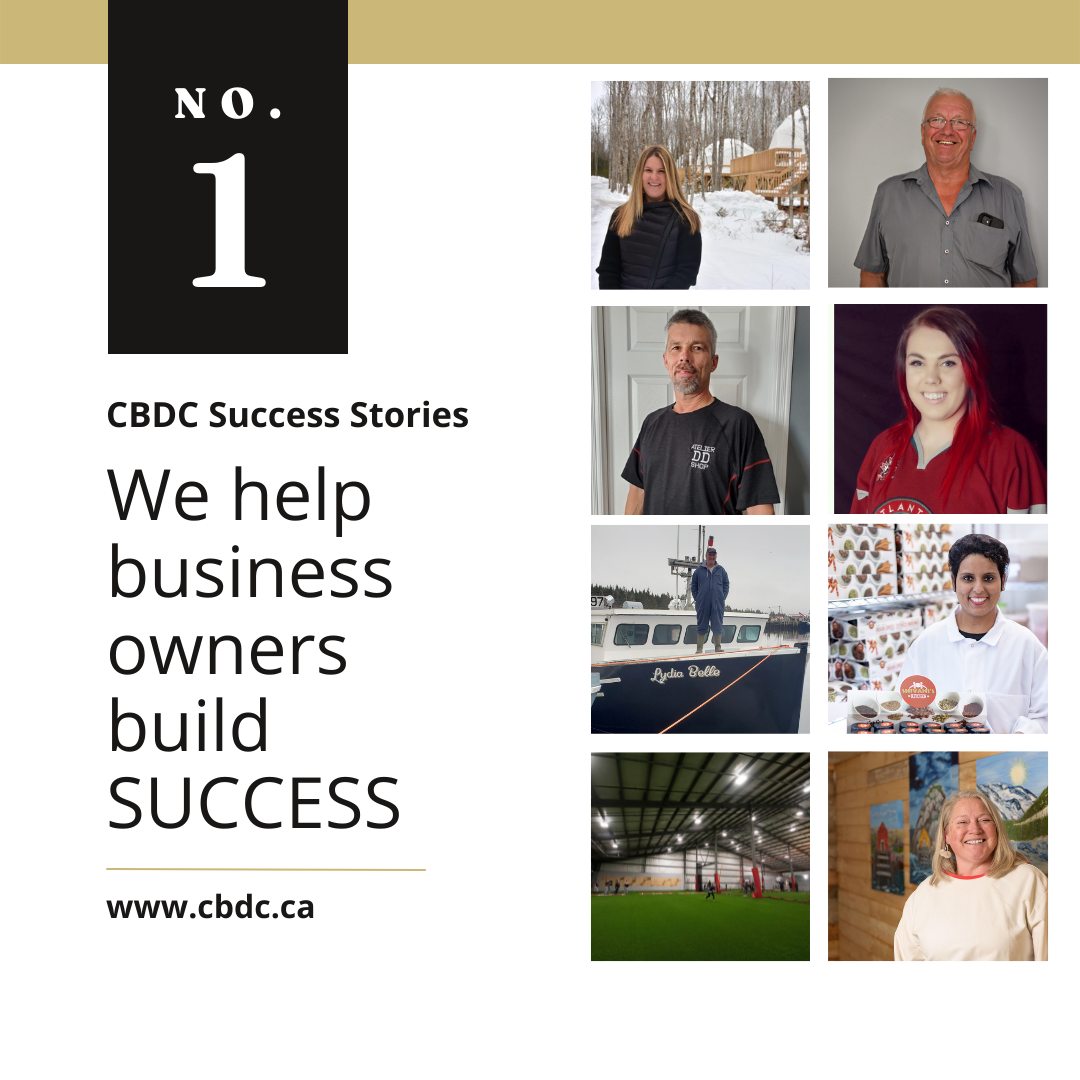 CBDC Learning Library
Did you know that we now have a Learning Library on our website?
Our Learning Library offers a variety of learning opportunities for clients and rural small business owners or aspiring entrepreneurs. 
CBDC Business Start-Up Course: https://www.cbdc.ca/en/cbdc-business-start-up-course
Dealing with Negative Feedback on Social Media: https://www.cbdc.ca/en/dealing-with-negative-feedback-on-social-media
CBDC Onboarding Course: https://www.cbdc.ca/en/cbdc-onboarding-course
CBDCs are proud to provide these free learning resources.  We can also assist in helping clients access additional learning opportunities through the training, counselling and advisory services we offer, contact your local CBDC today!
Learn more: www.cbdc.ca/learning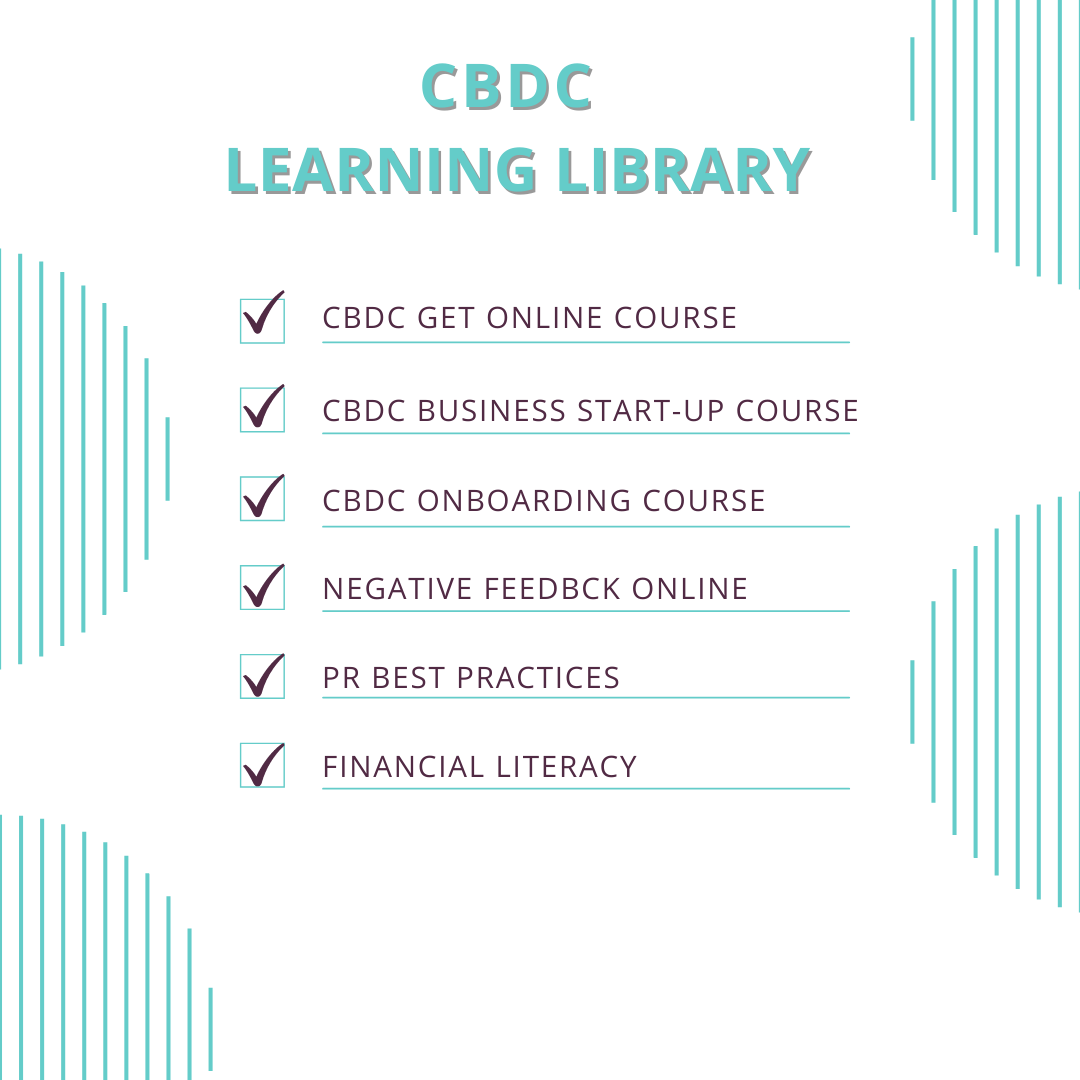 Supporting Tourism
Rural Atlantic Canada is full of amazing sights to see and things to do, and CBDCs are happy to support a variety of tourism businesses!  CBDCs are here to help rural small businesses grow and thrive from camping areas to pop-up sandwich counters. Especially those that operate in the tourism industry and have the summer as their busiest season.
Go to our YouTube channel to watch all the CBDC Summer Travel Series videos!
Shop Local
When you support local businesses, you help local economies thrive, create employment opportunities for your friends and neighbours, and promote vibrant communities. 
Support local businesses by shopping locally!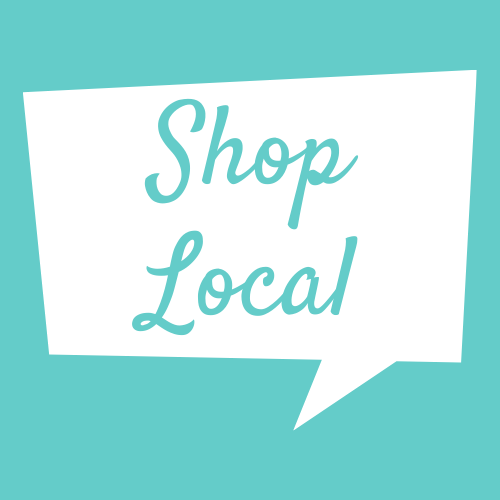 Thank You
We're thankful for our excellent clients, our dedicated volunteer Boards, the support of ACOA and the opportunity to help rural Atlantic Canadian business owners succeed.